Foodies
Dining Out: Vegetarian and Vegan Options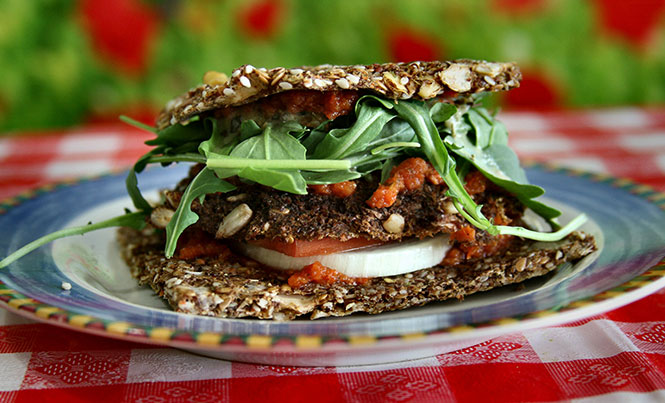 Choosing a restaurant that offers options for those who don't eat meat or any animal products can be challenging in Mexico. We found some places we recommend when eating out in the Riviera Maya
Vegan Restaurants:
BIO-Natural

: Whether you order one of their half dozen salads or the superfood quinoa the dishes will burst with flavor. Try a rice dish that might have a Spanish influence with saffron, Asian inspired with miso or seaweed while a touch of tzatziki will have you seeing visions of Greece. Don't bypass the smoothies they are always good for what ails you. Located on Avenida 10 between Calle 16 and Constituyentes. Facebook/

BIO-Natural.

La Senda Vegana:

If it is your first time trying vegan food, this might just be the locale.  Sure you have had hummus, falafel, guac, black beans and lentils, now try their multi layered Aztec cake or Tinga Tostadas and you may just get hooked. Located on Avenida 10 between Calle 10 and Calle 10 Bis. Facebook/

La Senda Vegana.         

                                                                                                                                

The Pitted Date:

This recently opened vegan café and bakery has such offerings as macadamia nut cheesecake, and maple walnut tarte. Using flaxseed and flax meal instead of eggs in their cakes and muffins and their vegan pesto zucchini pasta will make you realize you aren´t missing anything by not having eggs. Located on Calle 26 between Avenida 5 and Avenida 10. Facebook/

The Pitted Date

.

Restaurare

: This restaurant may be in Tulum, but worth the drive south, with its jungle like environment, steps from the beach, and featuring vegan tacos and mayan curry to lettuce wraps and mango salad wraps. Facebook/

Restaurare.
Vegetarian Options:     
El Jardin:

This can´t miss restaurant in an idyllic setting serves up a vegetarian eggplant with sweet mashed potato that vies for flavor with the chilaquiles (made with organic eggs) and the tempura vegetables. Facebook/

El Jardin – community center.

                                                 
Gluay Maai Thai

: You can have your Poh Pia spring rolls, Tofu Tood or Pad Thai and other dishes prepared with soy protein instead of meat, fish or chicken, making for a flavorful variety of rice or noodle dishes. Located on Calle 38 just east of Quinta Avenida. Facebook/

Gluay Maai Thai

S

ALT ROCK Grille + Cocktails

: This restaurant on La Nueva Quinta features a vegetarian samosa (baked not fried) appetizer with roasted pepper sauce and a Portobello Napoleon that layers mushroom, mashed potato, spinach, tomato and a red wine rosemary reduction. Located on Quinta Avenida just south of Calle 38.

www.saltrockgrille.com