Entertainment
Live Music in Playa del Carmen
We rock out to some amazing bands - on both sides of the highway!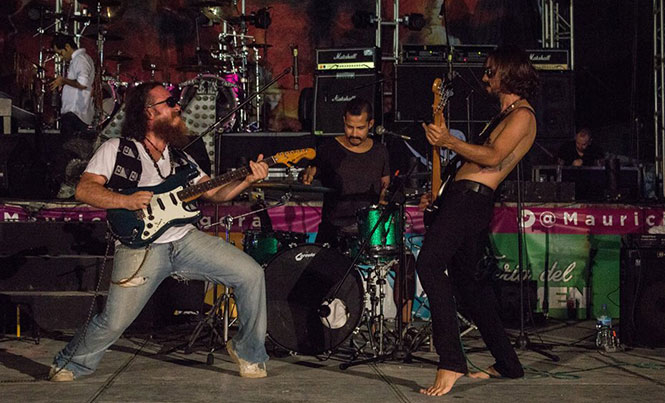 Playa has a great live music scene. With venues on the beach, on Fifth Avenue, and now on the west side of the highway, you can enjoy some really talented bands all over town.
Quinta Avenida
Strolling down Quinta, it seems you could drop into almost any of the restaurants or bars for live music.  Fah Bar, located between Calle 8 and Calle 10, is a popular place with an open air stage and bar. This is a great place to start your evening, and then head north on 5th towards great places like Kixten, located between Avenida Constituyentes and Calle 20. Procer, a well known local rock band, frequently plays at Kixten, as well as the alternative rock band, Gentleman Jack's. Kixten was featured in The Culture Trips': "The Top 10 Bars To Try in Playa del Carmen".
Another popular bar on Quinta is McCarthy's Pub, located on the corner of Calle 22. It has had some fantastic bands, including a Queen cover band recently that was amazing. You will find the alt-rock band Gentleman Jack's playing, there as well.
The West Side
Live on the ¨other side¨ of the federal highway? No need to travel into Centro for good live music. Check out La Drinkeria, located in Plaza Punto on Avenue 115, catering to alternative rock and blues bands. A popular local band called Vang, plays there on Thursday nights and draws quite a crowd due to the popularity of their original written songs.  Don´t have a car but still want to check it out? Take a taxi from Centro for approximately $45 pesos.