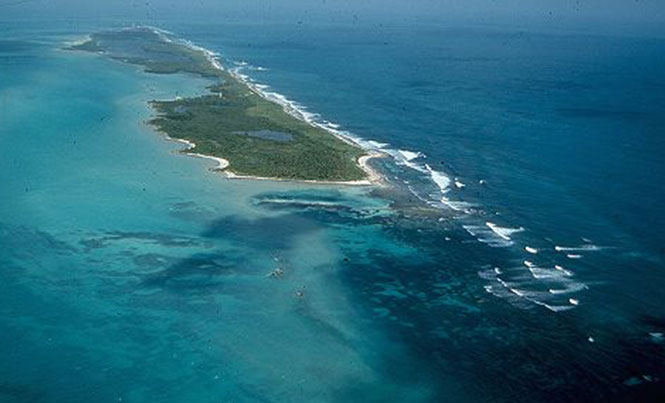 Talk about a deserted island! If you are a nature lover, Isla Contoy is a must see for you. It is an unpopulated island located approximately 30 km from Isla Mujeres and 50 km from Cancun. It is managed by the National Commission for Natural Protected Areas, CONANP. The island has been protected by the government since 1961, and in 1998, they declared it El Parque Nacional Isla Contoy, which includes the island and 4,900 hectares of the surrounding sea. The name of the island comes from the Mayan word Pontó, which the Maya used to name all birds from the family of the Pelican, and the island showcases a large variety of them.
HOW TO GET THERE
Make sure you book ahead of time! Contoy has a limited capacity of 200 visitors a day. Since it is protected, it is necessary to sign a permit and book a tour to visit the island, as only authorized boats are allowed to visit. In Cancun, you can book in Plaza Bonita mall. If you are in Isla Mujeres you can go to Cooperativa Isla Mujeres located in the corner of Rueda Medina Av. and Francisco I. Madero in the city center.
WHAT TO SEE
The reef

. At the south of the Island you have the Ixlaché reef, where the Great Mesoamerican Reef begins. You have to snorkel here!

The Whale-Shark

. This colossal fish arrives to the Mexican caribbean between May and September and it is often seen feeding in the area surrounding the island. Book a snorkel tour that many consider a life-changing experience!

Nature

. As a part of the attractions included in the tours, there is always a biologist available to delight and inform you about the island.

View

. Visit the museum located by the dock. Take a walk along the two only walking paths of the island and make sure to bring your camera to the top of the observatory to take home some unique pictures of paradise.
We can assure this experience is unlike anything you have seen before. We are lucky to have this pure and virgin place so close.