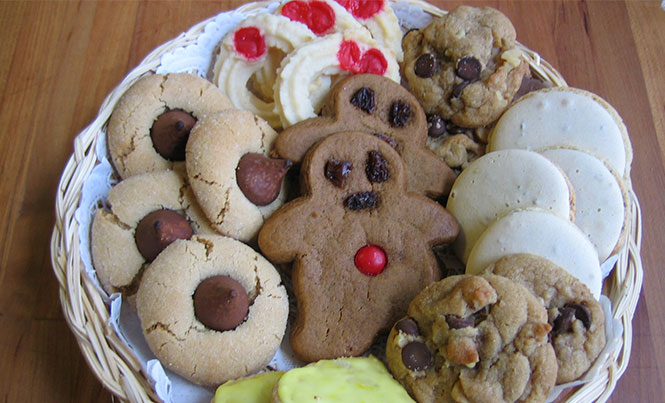 Christmas offerings don't have to be boring and predictable; try something food-inspired this year and show your creativity
Christmas is just around the corner, and if you haven't yet bought your spouse, partner, neighbor or co–worker a gift, do not despair. I have a handful of food–inspired gifts for you that even work well as hostess gifts.
A person that cooks already has all the food basics in their pantry and most cooking utensils as well. So my first thought is to make my gift distinctive, but not have it cost an arm and a leg. How often have you been asked for the recipe of that special dish you always conjure up for the dinner party, backyard BBQ or pool-side gathering?
Type up your recipe for tiramisu and gather up some of the ingredients, e.g. lady fingers, Mexican chocolate, Xtabentun (instead of Sambuca), espresso powder. For the base of your famous mole sauce, gather dried chiles, cinnamon sticks, cumin, thyme, dark chocolate, chicken cubes and wrap in a cheesecloth.
Are you known for infused oils? Then whip up a batch and incorporate some great Mexican herbs or spices like cilantro, oregano, thyme or chipotle.
There is no limit to your imagination, so just make sure that whatever you give reflects who you are. If you wrap it uniquely, it will look like a million pesos. We are fortunate that we can find most ingredients necessary for that personalized gift right here in Quintana Roo. So go ahead, pass on that recipe for cajeta, churros or sopapillas.
I have been on the receiving end of one too many bottles of wine, flowers or plants when hosting a party. Christmas or not, taking the time to come up with something a little more personal goes a long way. Don't get me wrong, the gesture of one of the above is sweet and is certainly appreciated, but is not too well thought out. As a foodie, I definitely want something edible, so make some biscotti with Mexican cinnamon, truffles with dark chocolate or a simple carlotta. I prefer a dozen home–made cookies over a plant any day. Tying a ribbon around a bag of goodies and including a recipe will certainly make an impact and get you invited to many more parties in the future.
Share your recipes with us at info@meridianmedia.mx and we may print them in upcoming editions!