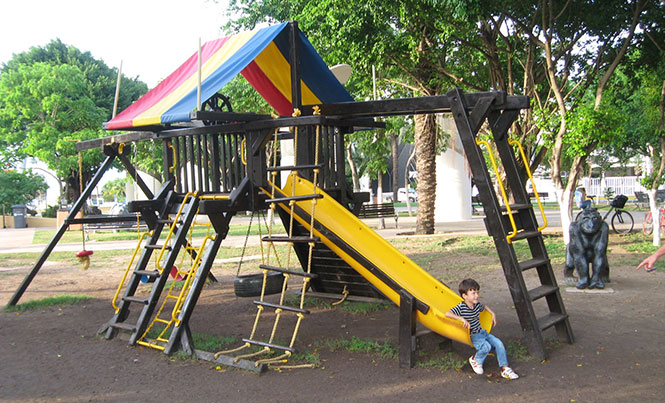 A guide to entertaining children in Cozumel
What do you do with kids after 5 pm? After a wonderful day in the clear waters of Cozumel, here are some things to do to avoid sending your kids to sleep before bedtime.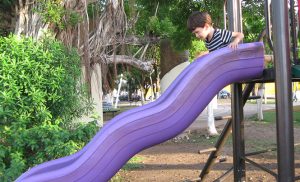 Cozumel is full of children and playgrounds. Close to the city hall is a place called Parque Quintana Roo, an ideal space for kids to ride their bicycles. There are also two modern playgrounds designed for kids up to 12 years of age, featuring a slide, jungle gym, and swingset. A small painting activity on little wooden easels is also organized for the younger ones. They love it!
You can also go to eat some churros or the famous marquesita. Originally from Merida, the marquesita is a rolled, crepe-type wafer, with a choice of filling. A special treat for all the family.
If it starts raining, just behind the city hall, you will find the supermarket, Chedraui. On its first floor, there is a great place for little ones –  Ludoteca. It is a childcare center for 3 to 8-year olds. They have an air-conditioned playroom with educational games. For older siblings, the cinema is just in front of it: Facebook.com/ludotecamira.cozumel/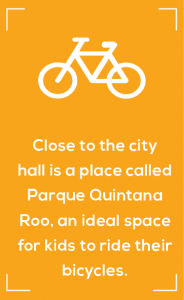 Another good option is Nunca Jamas (Peter Pan's Neverland) on the Avenida 30 and Calle 5.  It is an interactive and thematic indoor park with air-conditioning and music. An animation team is there to welcome you and organize games with the kids. Parents are invited to play all the games with the kids. There is no age limit. There is a high climbing structure covered with net and a bridge, slides, and a multicolor ball pool. There is also a proper climb wall with harnesses available for all the family. A beautiful baby area, with large, soft building blocks and toys, is located right beside the coffeeshop: Facebook/NuncajamasCozumel/.
All these places are within walking distance of the center of Cozumel.
Finally, at the end of the afternoon, on the main Benito Juarez square in front of the ferry, there are always friendly local kids to play with.