Discover Mexico
Cozumel
Bringing Environmental Education to Remote Coastal Locations
If coastal communities live from marine resources, shouldn't environmental education be a priority here?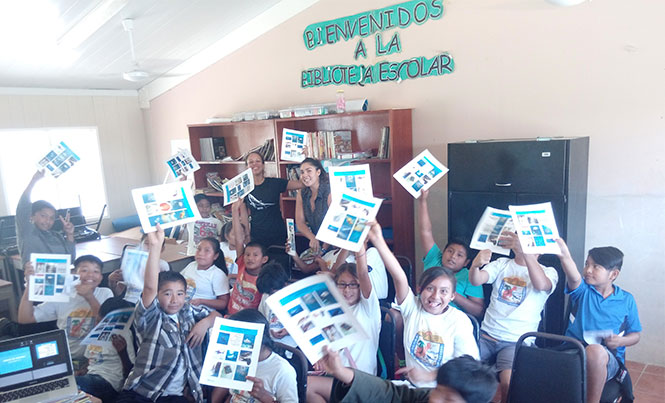 I have worked in marine science and conservation for over a decade, and science is still my favorite thing to do. However, as time goes by and I work more and more with nonprofits and the community, I realize how very important environmental education is for both children and adults. Often, I've seen that no matter how much information science can produce or how important it may be for management, if the community, in all its levels, isn't aware of the issues and reasons behind the research, then it may not be that useful.
Some time ago, my colleague and I joined a project monitoring sharks and rays in a remote marine-protected area of Quintana Roo, run by Colectividad Razonatura A.C., a nonprofit conservation organization. A large component of this project is environmental education with children at primary and secondary schools in remote towns near the protected area, where the community can have a major impact on the reefs nearby. So, we set out to visit two beautiful small towns Mahahual and Xcalak to do classes and activities with children from 4th to 8th grade. The aim of these talks was to share basic information about sharks and rays and their importance in our marine ecosystems and our economy. We aimed to raise awareness within the younger generations that sharks and rays are worth far more  alive than fished and eaten in empanadas.
We were positively surprised to see that a few kids had a lot of information about the marine ecosystem, as they were children of fishers and divers. However, even though they live right on the coast and these communities thrive due to 'beach and diving' tourism, most did not know the most basic concepts of biology, environment, or reefs.
We loved the experience, but we also saw first-hand the huge gaps in the education system and the huge need for investing and supporting basic environmental education in these remote localities. We were happy we got to do this, but we can't help wonder: if coastal communities live from marine resources, shouldn't environmental education be a priority here?