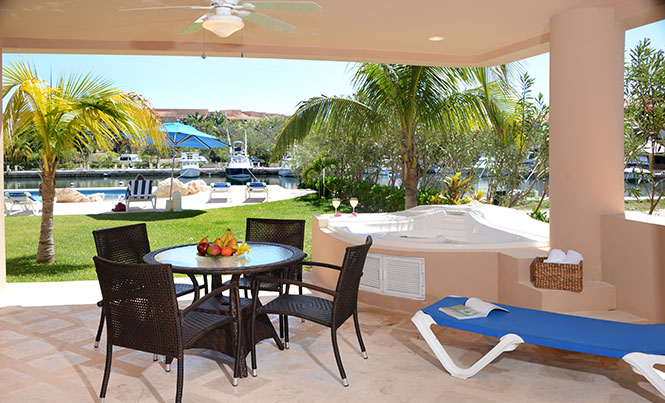 Porto Bello Private Residence Club is a vacation property designed to offer the comforts of an upscale second home featuring beautiful marina front condos with one, two or three bedrooms, fully equipped kitchens, luxury finishes and a hassle-free lifestyle that frees you from the housekeeping, security and maintenance concerns that can make traditional ownership burdensome.
It is a turn key property which features amenities and services that create an unforgettable and easy experience, whether you are here or not, with the daily assistance of the maintenance, housekeeping, and operations staff as well as a Destination Experience Specialist to book and recommend the best activities and services during your stay.
It gets even better: its location. Puerto Aventuras Beach, Marina and Golf Resort is a 704-Acre Tourist and Residential gated community in the heart of the Riviera Maya, where a welcoming atmosphere, an easy going yet sophisticated lifestyle, together with the well know Mexican hospitality, create a safe environment for families from all over the world to enjoy quality time with their loved ones.
It is nothing short of paradise for family vacations, lifestyle seekers, fishermen, golfers, divers, sailors and retirees; because when it is time to enjoy your day, you have a great number of activities to choose from including just chilling by the swimming pool or at the beach club.
By becoming a Porto Bello Private Residence Club Owner you do not just own a second home, you own a lifestyle that you may customize to live the dream you want.