Cozumel
Mayan Mind Maze: Escape the Room, Cozumel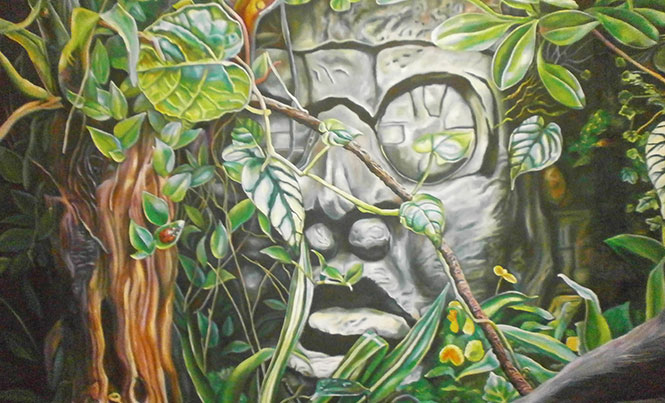 Experience the latest Escape the Room craze in Cozumel with a Maya-themed adventure for all the family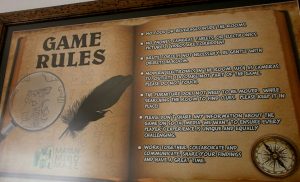 Do you know Escape the Room? It is a real-life adventurer puzzle game. In this game, people are locked in a room with other participants and have to use elements of the room to solve a series of puzzles, find clues, and escape the room within a set time limit. The games are based on the Escape the Room video games. Players must be observant and use their critical thinking skills to escape the room.
Jason, from U.S., has been living in Cozumel for over 10 years. A few months ago, he opened the first Escape the Room location in Cozumel, called "Mayan Mind Maze".
The Playa Times: Mayan Mind Maze is something very new for the people in Cozumel, could tell us more about it?
Jason: Yes, something new is finally open in Cozumel to entertain the entire family. Each Escape Room, Cozumel mission is based upon the heroics of you and your team of agents recruited by the Cozumel Detective Agency. Each hour-long game is unique and follows a storyline filled with intrigue and suspense. The main character is an American archaeologist, epigrapher and Mayanist scholar called Sylvanus Griswold Morley. The game incorporates Mayan mythology, history, and immersive design to make your total experience something you will never forget! During the game, you will learn the Mayan culture and language while solving puzzles to escape in time.
You only have 60 minutes, so teamwork, communication and collaboration are critical to solving this modern day Indiana Jones mystery! The team group is from two to ten players. The game is available in English, Spanish and Mayan. The wall paintings have been designed by local painters, such as Niurka Guzman and Galo Ramirez.
Can kids play the game?
Yes, children aged seven years and over can enjoy the game. However, adult supervision is required for any participants under the age of 15. Playing an Escape Room requires you to be creative, cunning, logical, accurate and, most importantly, observant, which I think is didactic for children. They can experience playing a real-life adventurer puzzle game with their family, far away from the computer.
Open from 9 a.m. to 9 p.m. and closed on Sundays, you will find Escape Room, Cozumel at Fifth Avenue 250, between Third and Rosaldo Salas Street.
The game experience takes two hours and is a great addition to your fun-filled day in Cozumel!
The clock is ticking… Will your team rise to the challenge?
You can book on-line: http://mayanmindmaze.com/booking/[/vc_column_text][/vc_column][/vc_row]