Cozumel
Beds Friends Hostel, Cozumel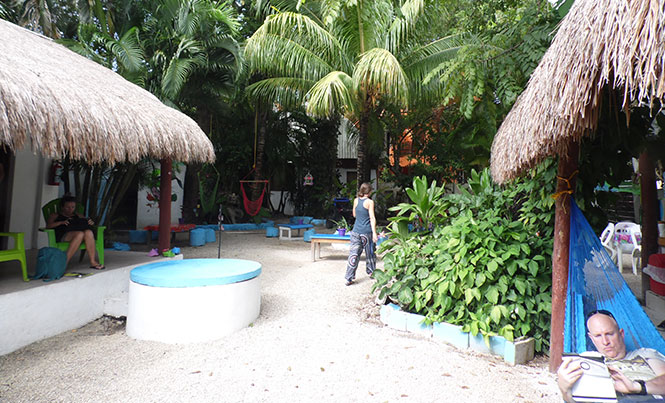 A new project on the island, created by friends for friends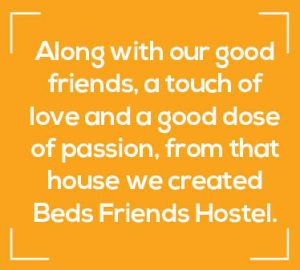 We visited Beds Friends Hostel to talk about this new concept in Cozumel. It's a beautiful place, very well located on 10th Avenue and Calle 10. We learned how the fantastic idea of implementing this project on the island came about. Here's what we were told.
"One day walking with friends on the beautiful island of Cozumel, we discovered a house that we couldn't avoid. Sharing is the key word for every hostel. Along with our good friends, a touch of love and a good dose of passion, from that house we created Beds Friends Hostel. It's a Caribbean guest house with six shared and individual rooms that surround a large garden with perennial trees, colorful hammocks, a dive shop, a massage area and a restaurant serving delicious food.
The project is aimed at young backpackers and travelers looking for experiences, to meet friends or new people and discover the secrets of this wonderful island in the heart of the Mexican Caribbean. With a very clear philosophy of  #livinglavidachill, we are not like the party hostels that predominate in the area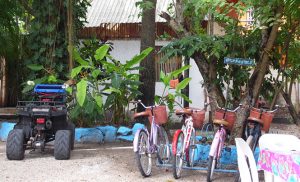 For your stay at Beds Friends Hostel, you just have to decide which bedroom you would like: Mery, Julio, Hanna, or Ale. Our bedrooms are dedicated to those good friends who contributed to this project. Shared or private, all rooms overlook the garden and are equipped with fans, air conditioning, lockers and free wifi.
Our Garden Lounge Music is the area dedicated to sharing a book, a conversation, a dream, a song. In this area, you will find hammocks where you can relax listening to music, our restaurant, where you can enjoy delicious dishes for breakfast, lunch and dinner, refreshing natural juices, delicious cocktails and even enjoy a good yoga class or a comforting massage."
Find them on Facebook/bedsfriendshostel
www.bedsfriendshostel.com / 01 987 869 1820