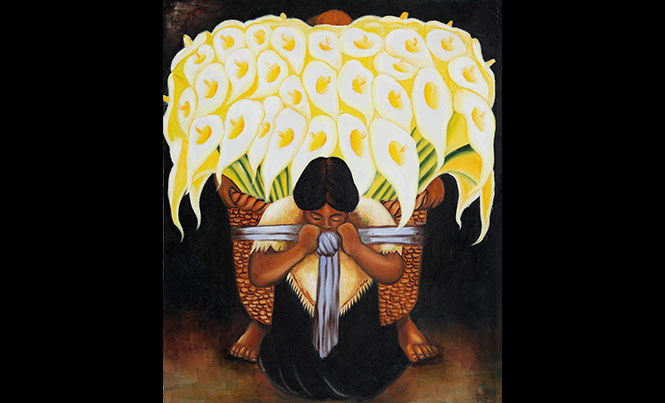 A short history of the famous art movement and its effect on the nationalism of the country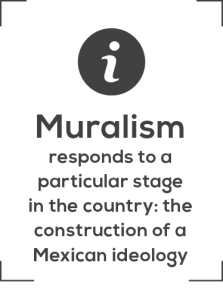 When speaking of Mexican mural artists, the name that likely comes to mind is Diego Rivera, one of the most well known. Together with José Clemente Orozco, David Alfaro Siqueiros and the so-called fourth muralist Rufino Tamayo, they led an art movement in Mexico. They displayed their nationalism in the Palacio Nacional, the Hospicio Cabañas, the Cultural Centre in Siqueiros and the Museum of Culture.
Muralism responds to a particular stage in the country: the construction of a Mexican ideology based on the claims of indigenous peoples, with the purpose of carrying Mexico to modernity on a solid foundation. According to government policy back then, it was necessary to build such foundations in these pre-Hispanic roots, the social and cultural miscegenation. The artists were invited to capture in their murals the glories, heroes, and passages of the history of Mexico through the centuries. Easel painting is combined with scenes depicting local customs and Mexican traditions.
Among the best-known works of Tamayo, who also painted a fresco at the UNESCO headquarters building, is his piece Duality. Its theme is the cosmic worldview of the Mesoamerican people and features his personally prepared color pigments, like the "very Mexican" magenta and red, also seen in his work "Watermelons."
In addition to them, I should mention Jorge González Camarena (brother of Guillermo, inventor of the color television). His work is of high quality, from his handling of space and perspective to his strong criticism of the government. He left his mark on the walls of the Palace of Fine Arts and the Museum of Anthropology in Mexico City, as well as the University of Concepción in Chile.
Less known is María Izquierdo, a surrealist whose very personal style depicted Mexican customs, and Aurora Reyes, whose murals include 'Attack on the Rural Teachers'.
José Chávez Morado, Juan O'Gorman were other great muralists who join this list, along with many others that I will speak about in future editions.