Tulum
Veterinary Care in Tulum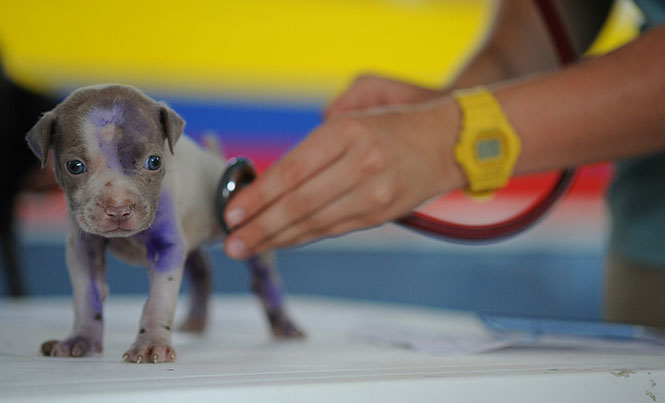 Whether you live in Tulum or just passing through with your furry friend, it is good to know who can help you when your pet needs medical care
Let's face it – most of us are better about taking care of our pet's health than our own. How often do you make it to the doctor on a regular basis and in contrast, how often are you checking in on any possible problem that might arise for your furry friend? Chances are, your pet receives more frequent medical care than you do.
When considering a move to Tulum, good veterinary care is certainly something running through your mind. Are there any good vets in Tulum? What if something happens "after hours", how will we get ahold of someone to help? Etc. etc. The great news is – you're in luck! We are really lucky here in Tulum to have some wonderful veterinarians to take care of our little ones. Not only do we have excellent veterinarians here in the area for preventative care, they are available for all of our unexpected emergencies or scares.
Here are a couple worth saving the contact info for to have ready next time you need to make an appointment.
Clinica Veterinaria Tulum

– also known more casually as Dr Juan.

They are available to book appointments via whatsapp at (984) 871 2026.
Playa Pet Tulum
The line for the clinic and to book appointments is: (984) 160 0051 and the cell that they use for after hours emergencies is (984) 877 5099.
Both work with the wonderful local animal charity, Help Tulum Dogs to help stray or poorly cared for dogs in the area.
Dr Juan and Playa Pet Tulum take great care of our furry friends and are compassionate and caring for us worry-prone pet owners. You are sure to leave the clinic feeling relieved knowing your pet is in good hands.