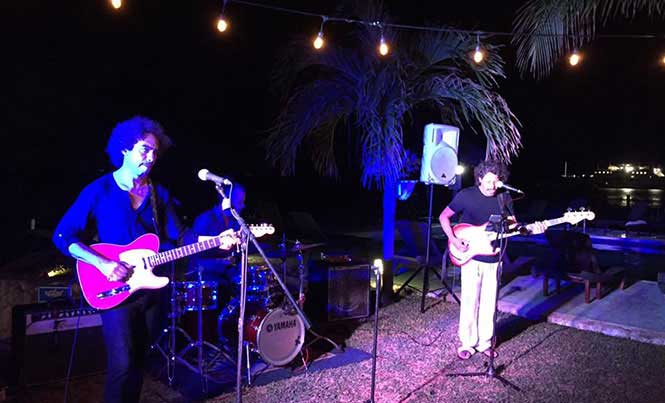 Guest musicians bring a weekend of musical delight to Cozumel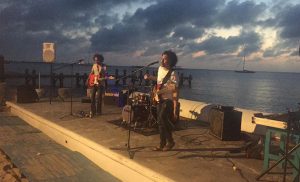 Last weekend, Cozumel welcomed three top musicians, the brothers Lari Ruiz Velasco and Fernando Ruiz Velasco, and Pablo Madrigal, who brought their musical project LariFerPol Trio to the island. These musicians, who play along with Alejandra Guzman, Ha-ash, and other musicians of international fame, were invited by the restaurants and bars from Mexico City where they reside, to play their unique musical interpretations.
On Thursday, they met at Blù Bistro Cafe, located on Avenue Melgar in front of the sea, cramming the place with Cozumelians who appreciate good music. Guests had the pleasure of listening to them, dancing and enjoying a delicious gourmet dinner, accompanied by some tasty drinks created by the cafe's mixologists.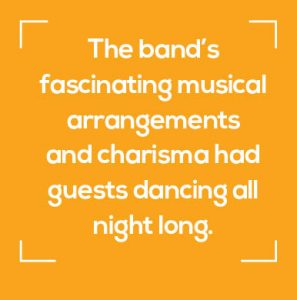 On Friday, they played at Blue Angel Restaurant, playing a tribute to Ray Charles. The restaurant offered its guests a delicious dinner, uniquely mixed drinks and a great performance of funk, rock, and jazz. The band's fascinating musical arrangements and charisma had guests dancing all night long.
In the Turquoise Terrace & Beach Club, guests were presented on Saturday afternoon with a tribute to Jimi Hendrix. Also in Turquoise, on Sunday, the trio played alongside the island's The Red Eye Band at 6 p.m., finishing with an additional unplanned set at the request of the audience. This brought to a close a spectacular musical weekend on the island of Cozumel.
If you want to know more about these musicians you can find them at Facebook/Lari Rvg, Facebook/Fer Ruvel and Facebook/Pablo Madrigal.