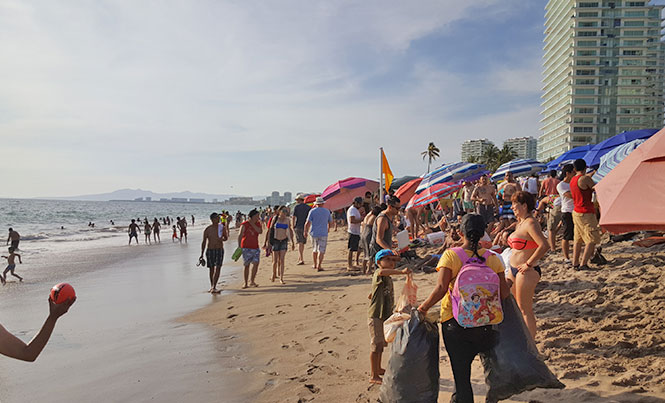 Approximately 122 million Mexicans are on holiday during Holy Week, filling up the beaches of the nation.
By the time you read this, Semana Santa will be over and the Mexican population will be back to work. As Mexico does not stagger vacations, everyone has holidays at the same time. This means that there are approximately 122 million people on holiday during Holy Week. It is no secret that Mexicans love their beaches, and Cancun and Puerto Vallarta are two of the most visited places during Easter weekend. With over 90% of accommodation booked, prices rise by 200%, and even the simplest of places suddenly seems to have valet parking to please the crowds.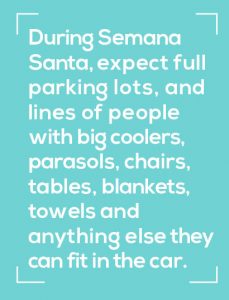 The greatest change, however, is on the beach. You can expect full parking lots and lines of people with big coolers, parasols, chairs, tables, blankets, towels and anything else they can fit in the car. Grandmas, grandpas, children and dogs all make their way to crowded places to spread out everything and hold down their piece of beach.
You will see people selling parasols, tacos, shrimp-on-a-stick, sweetbread, massages and more. If you think once you sit down you can rest, think again! Electronic music blasts you from one side, and on the other side competing banda musicians fight fire with fire, playing even louder to compensate.
In the middle of all this, you can't but feel that you are experiencing a rare piece of Mexican culture. If you can handle the increased costs, the crowds, and the noise, I recommend that everyone experiences a Mexican Semana Santa at least once, and integrate a little bit more of Mexican life.