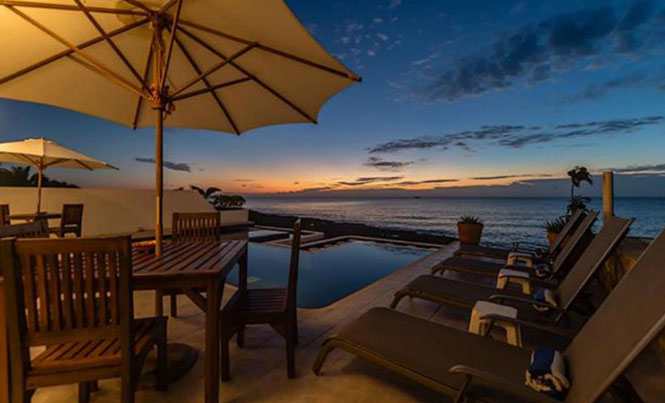 This luxurious property offers a great potential as a small business. Check out the potential earnings that you could make.
When I'm looking at properties for sale, I like considering the opportunities that a property offers. Recently I visited Casa la Roca, a stunning home for sale in Puerto Aventuras, and I realized that the design lends itself as a fantastic investment opportunity for a small business.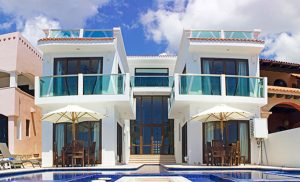 The home has 6 en-suite bedrooms, 5 of which have an incredible view of the ocean, making it perfect for a high-end B&B or small boutique hotel. The spaces in this home are warm and inviting, and the outdoor space is facing the Caribbean, and has a large infinity pool and sun beds.
I was curious about rental opportunities in this area for a short getaway, and I did some research to find one bedroom ocean front properties in Puerto Aventuras. There are hardly any, which means that if you want to be by the beach you have to rent a bigger condo or house, which can be an expensive option if you're traveling with your partner only.
Considering this fact, Casa La Roca can be an interesting investment. The house has 4 hotel style rooms and 1 luxurious penthouse suite. Because of its design, it allows you to rent out just one bedroom to a couple and up to the whole house to a family or group of friends.
Check out the numbers
If you offer a B&B service in this house, these are the potential earnings that you could make. The 6th room above the garage is also rentable, but I didn't include it in my projection since it's not beachfront and would rent out for a minimal amount.
Please note these figures are estimates and the running costs would depend on how the business was structured. All figures are in US Dollars.
Either you want to live full time in this house or take advantage of its location and gorgeous design to offer it as a rental property. This house has it all: great location, beautiful design and stunning views of the Caribbean. It's spacious, luxurious and all in all, a great place to live and enjoy.
Casa La Roca – Listed at $1,400,000 USD

Projected annual gross income for the rental of rooms and PH at 50% occupancy

$273,000 USD

Projected ROI based on 25% running costs and 50% occupancy

14.6%

Projected ROI based on 30% running costs and 50% occupancy

13.6%
Pricing and Analysis offering a B&B service
Hotel Room

Low season $200 (12 weeks)

$16,800

Mid season $250 (24 weeks)

$42,000

High season $300 (12 weeks)

$25,200

Premium season $500 (4 weeks)

$14,000

1 room full occupancy

$98,000

4 rooms full annual occupancy

$392,000

4 rooms 50% annual occupancy

$196,000
Penthouse Suite

Low season $350 (12 weeks)

$29,400

Mid season $400 (4 weeks)

$67,200

High season $450 (12 weeks)

$37,800

Premium season $700 (4 weeks)

$19,600

Full annual occupancy

$154,000

50% annual occupancy

$77,000
Check out this listing to see all the details https://topmre.com/homeforsale2