Foodies
Summer Sauté
A light, easy dish to be enjoyed on its own or added to other ingredients for a more substantial meal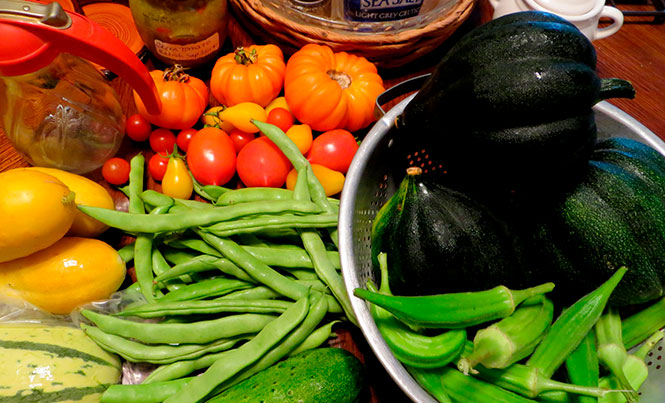 Let's give those summer vegetables a run for their money with a triple purpose. Here is a quick, simple, and versatile sauté of fresh vegetables. Use as a side for a main with an added protein or incorporate into an entirely different dish with the addition of eggs. You will be the summer hit of the party.
Ingredients
½ cup vegetable oil

1 large squash, sliced

1 large onion, sliced

4 roma tomatoes, diced

2 bell peppers, sliced (1 green and 1 red)

1 garlic clove, minced

½ chile serrano seeded and minced (Adjust amount to taste)

1 cup fresh corn

2 tablespoons fresh parsley

2 tablespoons fresh cilantro

Black pepper and salt to taste
In a large sauté pan, heat the vegetable oil and add all ingredients. Stir and sauté for 10 minutes until all vegetables are almost cooked through. Serve as a side dish.
TIPS
Add pork or chicken for a wholesome dish.
Place vegetables in a small casserole dish, add 4 beaten eggs, bake in the oven for a crustless, quiche-like entrée
Wrap vegetables in a tortilla, add some cheese and salsa verde, bake in the oven for a vegetarian version of an enchilada.