Organizations
Exploring Art for a Better World
Le Lotus Rouge recently teamed up with Cancun Pro Kids to offer their children a day of art, culture and entertainment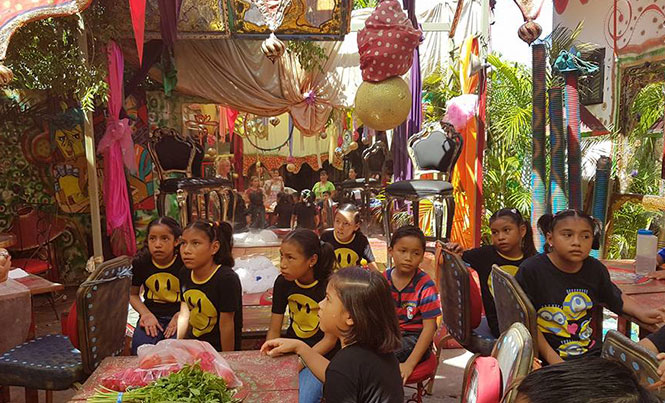 We cannot control what life we are born into as. Some children are more privileged than others and sadly, some end up on the streets. Fortunately, there are organizations to help children that are abused or abandoned or end up in situations they cannot control. Cancun Pro Kids is an organization that works to bring education, healthcare, housing, and culture to children finding themselves in difficult situations.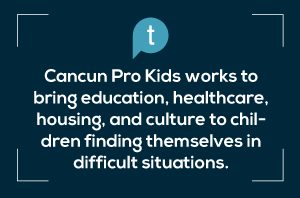 On Thursday, July 20, I was able to meet 20 of these kids here in Playa del Carmen in Le Lotus Rouge. The owner, Natacha Alban, organized with Adriana Santos, the director of Cancun Pro Kids for an excursion into art. Natacha proposed an encounter through the arts to open up their minds and souls to other civilizations throughout the world. A beautiful program for the kids to get out of Cancun and experience culture outside of their normal environment.
The arts open us to other dimensions that traditional teaching cannot. The event took place in Natacha's restaurant and art center where the children got to visit each room representing a different continent. The children were on a worldwide tour while searching for hidden onions which were the theme of the day, based on the poem by Chilean poet, Pablo Neruda.
After the world tour, the kids took to the stage. Using props and musical instruments, they acted out the poem "Cebolla" in an improvisation-style performance. It was wonderful to see the kids break out of their shyness and tap into their creativity. This is Natacha's dream to spread smiles and joy, as well as knowledge of culture to kids around the world. Her method helps to erase boundaries and helps kids to think globally.
Cancun Pro Kids works hard to bring the basics to children along with special trips such as this one. But they cannot do it alone. The organization works to find sponsors. They house almost 50 children while also running a kindergarten through to a 12th grade school for them. The kids and teenagers also take tae kwon do, swimming and art lessons to help them develop their skills and talents. They need to get their mission out there in order to find funds to keep their organization going.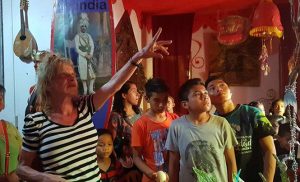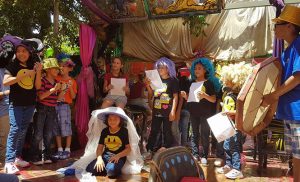 Please visit their website www.cancunprokids.com, write an e-mail to info@cancunprokids.com, or visit Facebook/CancunProKids to see how you can help support them.