Foodies
Turning Hotels and Vacation Rentals into an All-Inclusive Property
ASAP Playa offers a high-quality, premium vacation service for tourists, hotels, and vacation rental owners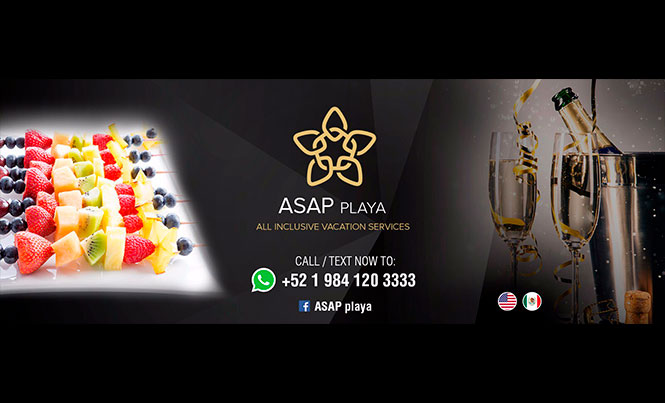 ASAP Playa was founded in 2014 by a young married couple who met in Jerusalem. Abby and Shay visited the Riviera Maya on their honeymoon and fell in love with Playa. Abby remembers, "We rented an amazing beach-front apartment, and we never wanted to leave. However, there were not any services included, so we had to figure out for ourselves where to eat, where to buy groceries, and which tours to go on." That is when they came up with the idea for ASAP (All Services At Property).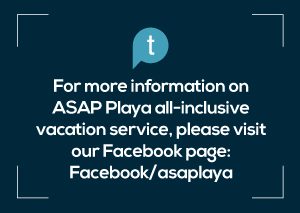 ASAP has become a model in the customer service arena, setting new and higher standards for vacations. They offer an all-inclusive vacation service operating 24/7, providing their guests with a variety of food assembled into one unique and colorful menu and accompanied by high-end premium liquors and wine selection. Deliveries are made on demand making wishes come true day or night. ASAP delivers tours and attractions information and tickets by a team of Riviera Maya tours experts. They can also provide relaxing and refueling massages and beauty treatments by a professional and certified team of masseurs and cosmeticians.
Traveling with your family? ASAP also has a team of English-speaking au pairs, babysitters, and other unique services for traveling with a family. They can also offer a full cleaning service package including housekeeping and cooking, house cleaning, laundry and dry cleaning.
For those who are traveling with a pet, ASAP offers a pet-friendly service by providing general information about pets in Playa del Carmen, food and accessories delivery, and a veterinary service.
ASAP operates an information call center to provide information 24 hours a day for its guests.
ASAP Playa offers a high standard premium vacation service for tourists, hotels, and vacation rentals owners.
In light of the high demand, ASAP will be opening a branch in Tulum in the near future.
For more information about ASAP playa, please visit our Facebook page: