Art & Culture
The Origin of the Celebration of the Cry of Dolores
The story behind the famous battle cry that launched the independence of Mexico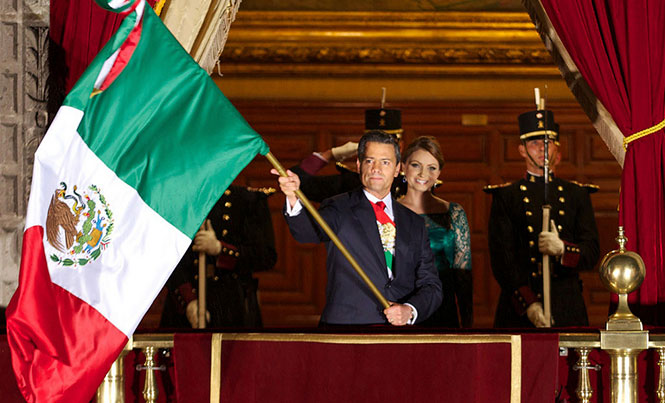 In the year 1825 in Mexico City, the nation's Independence Day was celebrated for the first time on September 16. It included a speech which recognized the priest Miguel Hidalgo as the great hero of this exploit. In 1828, the first image of Hidalgo was produced by the 19th century artist and printmaker Claudio Linnati.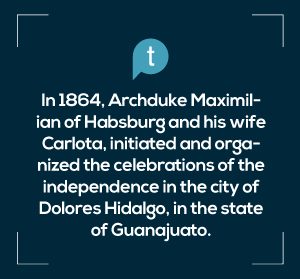 In 1813, José Ma. Morelos y Pavón, the so-called servant of the nation and considered the great ideologue of the fight for independence, would establish in the Sentimientos de la Nación, the date of September 16 as a National Day and the first heroes of the homeland would be recognized. Among them Miguel Hidalgo y Costilla and General Ignacio Allende, the true leader of the fight for independence.
But why is it called " The Cry of Dolores"?
This is because once the conspiracy carried out by the Creoles (children of Spaniards born in Mexico) to overthrow the Spanish colonial government was discovered, the priest Hidalgo, on the morning of September 16, 1810, harangued, shouted at, and motivated the people of the town of Dolores to fight for their freedom. He urged them to kill "Gachupines" (Spaniards), and to fight against Spanish domination by reminding them of the abuses and humiliations suffered over the previous 300 years. In return he promised one peso daily to every man with gun and horse, half a peso to people on foot, and the freedom of all prisoners.
In 1864, Archduke Maximilian of Habsburg and his wife Carlota, instituted and organized the celebrations of the independence in the city of Dolores Hidalgo, in the state of Guanajuato.
Following the government of the dictator Porfirio Díaz, the festivities began on the night of September 15, the date of his birthday. It was celebrated with great dances that were held until dawn, by which time people were no longer in full use of their faculties due to the ingestion of alcohol. This is why, unfortunately, many Mexicans and foreigners confuse the date, which is actually September 16.
Sources:
Magazine Tales and Stories in Mexico, Year 1, No. 5, January 2009. O'Gorman, Edmundo. Article: "Miguel Hidalgo", pp. 33 – 31.
Luis González and Glez, Luis. Journey Through the History of Mexico, CONACULTA, 2009, Mexico
Magazine Tales and Stories in Mexico, Year IV, No. 41, January 2012. Roses, Alexander. Article: "Letter from Carlota to Maximilian", pp 49