Community
Where Can Lesbians Meet Each Other?
Ginger gives her top five preferences for lesbians who want to discover someone new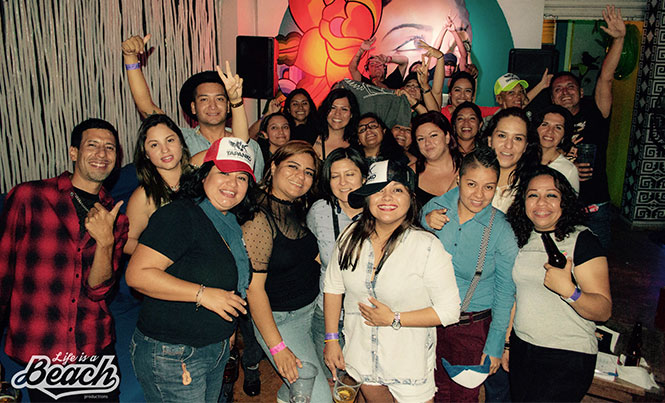 On the October 26 episode of 'El Toloache Less', we discussed an interesting subject: Where can lesbians meet up? Some people might think it is pretty obvious while others might think it is no't. I invite you to comment on the publication of this article on my Facebook group 'LesMex'. Here is my top five of how you can meet people and potentially hook up.
The old-fashioned way, which is still pretty effective, is to meet people in bars. "

Un mojito, dos mojitos, que ojitos bonitos, me quedo un ratito. Me enamoré."

This is

a famous song by Shakira which talks about a girl dancing all night long at a bar. She connects with a guy and they eventually fall in love while drinking mojitos. Lesbians love their Shakira! So, time hasn't changed and the best way is still in bars.

Wapa is a dating app that you can download on Android and Apple store. It's a worldwide app so you can find girls anywhere around the globe! You can send messages to the chicks without having them like your profile. For those who are more closeted, you can add a password to enter the app and keep it top secret.

Her is another dating app. It can be used in the United States, Canada, Brazil, Japan, Australia, United Kingdom, South Africa, Mexico, Thailand, Germany and The Netherlands. The app is very well made and provides you with global and local feeds so you will never miss a lesbian party again. They also have their own Her parties in various cities.

Moovz, the biggest LGBT social network. It is mostly a blog network where you can chat with users that are near you or anywhere in the world.

Facebook: Well, it's only the most famous social media site ever! It is easier to meet people when you have friends or groups in common. There are a lot of groups and pages that allow you to chat with anyone and possibly meet them. Look for keywords.
Of course, there are a lot of other ways but these were my top five. I look forward to knowing how you, as a lesbian, meet other lesbians here in Playa del Carmen.
https://www.facebook.com/Eltoloacheless/