Entertainment
Night Clubbing and Music Bars in Playa and Beyond
The region has seen quite a few clubs close this year, but is the scene dead? Not at all! Read on for the low-down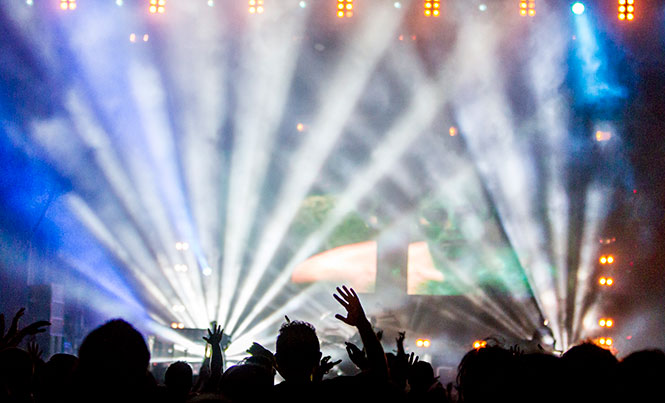 Is Playa del Carmen still the number one destination to party on the Riviera Maya? The most touristic places are still running their businesses in the downtown area: Mandala, Abolengo, La Vaquita, Diablito Cha Cha Cha and Palazzo. All located on 12th Street, they are still the number one clubs to go to, especially as a tourist.
The Bongo tour is great for tourists since it's a bar hop between Coco Bongo, Señor Frogs and McCarthy's Irish Pub. The tour is available every Tuesday and Friday for $95 USD, including hotel transportation and all you can drink.
L'Ambassade, located on Tenth Street, re-opened its doors recently with its kick-ass prices. It is well-known for its liters of beers and drinks at a really affordable price, literally hard to compete with! Las Helodias is another cool bar on Wednesdays when it's 2 for 1 on drinks and hard alcohol. They have two locations, one on 28th Street towards Mamita's Beach and one at Punto 115.
Luckily for all the electro lovers, they can still enjoy their favorite music at Club Cerouno. It launched on Friday, March 7 2017 and is open from Thursday to Saturday, from 11 pm to 5 am.
On the Riviera Maya, Tulum is also really happening for electro parties. The Kiki Tulum bar is mostly crowded around 2 am when all the other bars close. Great DJs, great sound, and a beautiful place to party like a rock star until 5 am.
Last but not least is Zamna Tulum. It has the best site there is for any type of event. My first time there was for Arena, Mexico's biggest gay and lesbian dance music festival. The DJ and crowd are on an island surrounded by a cenote that is itself surrounded by cabañas. They host Full Moon parties from 10 pm until 10 am! 10 minutes from Tulum, it is worth partying there at least once in your life!
Bottom line: Playa del Carmen and the Riviera Maya are still alive and well as destinations for our night clubbers!