Community
Nighttime Activities for Children
Nightlife isn't just for adults, especially in Playa. Check out our list of child-friendly locations that enable the whole family to have an evening out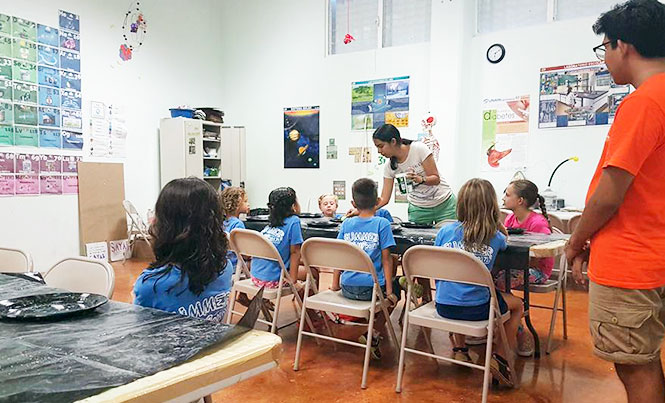 Going on vacation is always exciting but traveling with kids is another adventure.  How do you get to kick back and relax for dinner or drinks if they have to go to bed early? Well, you cannot take them to the bar, but there are some activities to keep them up and entertained so that you can enjoy a night out as well.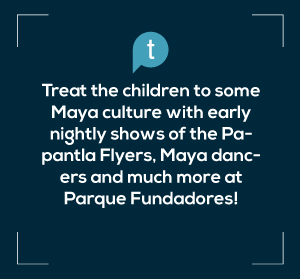 El Acuario Playa del Carmen is a good place to start because it is only open until 7:00 pm but will start your night off well. Go and visit all the fish and also enjoy the surroundings on Calle Corazon where it is located along Fifth Avenue. It is easy to find and you can find other options on Fifth after it closes. Facebook/ElAcuario
Sayab Planetarium is another early option located in the Ejido and closing at 7:00 pm (depending on events). You can check their schedule for cool planetary events and workshops for kids.  Facebook.com/Planetariodeplayadelcarmen
Parque La Ceiba in the Ejido stays open a bit later, until 8:30 pm. The famous local park is one block of nature with paths through the trees and several playgrounds. Check their schedule for workshops, weekend activities, and movie night. The third Saturday of each month they have their flea market that hosts more workshops and shows than on other nights.  Facebook/ParqueLaCeiba
3D Museum of Wonders located at Avenue 10 between Eighth and Tenth Street, is open until 10:00 p.m. An activity with mesmerizing 3D visual tricks and displays that is close to Fifth so you can easily go out to dinner or walk the Fifth before or after your visit. Facebook/3dMuseum
La Vagabunda is a child-friendly restaurant with several locations. Their most popular location is right on Fifth Avenue between 24th and 26th  Street. They have a play area and it is decorated with kids in mind. The fun atmosphere will keep them busy so you can finally enjoy that margarita! They are open until 11:30 p.m. Facebook.com/LaVagabunda
Parque Fundadores at Fifth Avenue and Benito Juarez is open 24 hours with early nightly shows of the Papantla Flyers, Maya dancers and much more! It is also home to the famous Maya Portal Sculpture that arches over the beach, and a playground. Various vendors adorn the park with fresh regional fruits and traditional Mexican yummies like churros and elotes. Facebook.com/ParqueFundadores
Share the fun with the kids. Check seasonal prices and schedules on each Facebook page. Don't forget there are also the local movie theaters and, on special dates, Teatro de La Ciudad, plus you can wander La Quinta Avenue if the kids or the parents are not too tired!