Animal Welfare
A Street Dog Named Princesa
Stray dogs in Playa have a rough time; this dog's tale however, has a happy ending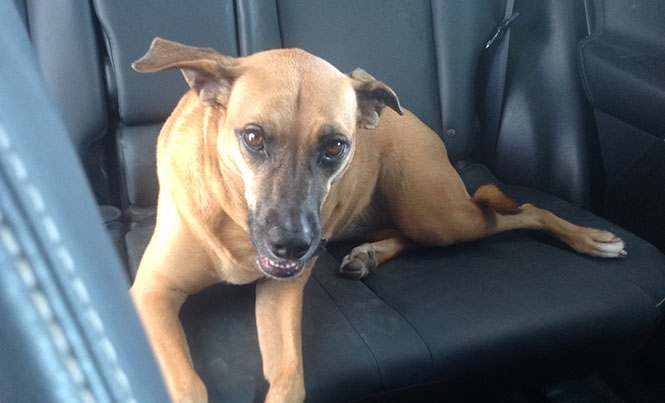 On December 5, 2016 our lives changed forever. That is the day when we took in a street dog known locally as Princesa. During this time period we had noticed many homeless dogs around, and discussed maybe homing a dog from one of the local shelters. Fate then took a turn.
Outside of the sales office of the company that sold us our house, we noticed a sweet, amber-eyed dog hanging around. We discovered it was a crossbreed known as a malix, found in the Yucatan and Quintana Roo area. We got talking to the security guards and started to invite her to walk with us which she did. We had to go to England for two weeks and made the decision if she was still there when we returned to Playa that we would try to give her a loving home.
When we returned she was still there. After about ten minutes of trying to gently coax her into our car she made the decision that she would give us a chance. Once home she gave it a quick once over and immediately made herself comfortable. She is now a minor celebrity and we rarely manage a walk without someone knowing her. Often they give us a little anecdote from her previous life. We would love to know her background, but that will always be her secret!
We had a surprise visitor one day when our neighbor turned up with her friend, a German lady called Tanja. It turns out that she and three other people had been regularly feeding Princesa. She had wondered what had happened to her, even starting a Facebook page to locate the missing dog. We discovered that the dog pound was going to take Princesa away one night until a kindly security guard said that she was his dog. After this, Tanja bought her a collar to prevent anything like this happening in the future.
From our experience and from everybody else we have talked to that has rescued a dog here, they are so grateful and so loving. We would encourage anyone thinking of getting a dog to rescue one from the street or from a shelter rather than going to a pet shop.