Editorial
Celebrating Creativity
We salute local producers and the fruits of their crafts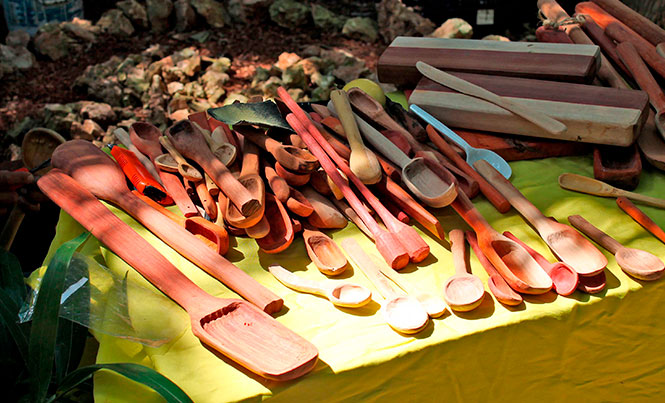 In this edition, we are celebrating things of which there is no shortage in this town – talent, creativity and entrepreneurship. We are celebrating those with a practical or artistic gift that we can enjoy in return for a few well-spent pesos – the artisans of the Riviera Maya, producing food, clothes, jewellery, art, candles and cosmetics, to name but a few.
Admittedly, 'artisan' has become a somewhat annoying buzzword lately, due to the hipster movement. Many have found great success, and as success is always fashionable, artisanal products, stalls and shops have sprung up everywhere – whether the producers are really doing it for a love of their craft, or simply because they are riding the wave of the latest trend. One imagines that with time only the genuine classics will survive.
Many who have returned to supporting or implementing more traditional practices have done so as a response to harder economic times, a dissatisfaction with the corporate world, frustration with low-quality, unimaginative and mass-produced products and a desire to work independently and build local communities.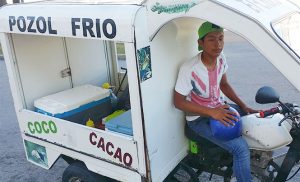 Then there are those who are not returning to anything but have only ever known artisanal life – those whose imagination and hands are their tools, and those who have few alternatives, but to sell the wares of their creativity.
One of the things I love about Mexico is how practical and enterprising its people are and how open they are to giving each other a chance to prove their value. Competition is fierce and they take a pride in what they do, and as a result, what they produce is good, as are the prices.
I want to use these last few lines to shine a light on the unsung heroes of this newly celebrated culture – those who have been quietly crafting and selling on the streets of Playa for years, and who, I hope, will continue to do so.
The men who walk the streets of Playa every day pulling behind them their impossibly loaded carts of handmade wooden furniture

The Maya girls selling their beautiful, colourful, handwoven

huipils

(blouses), bags and jewellery

The street vendors of tamales, pozol, consomme de barbacoa, and corn bread

The shoe polishers and repairers on Avenida Juarez

The leather workers

The cigar makers

The upholsterers

The hammock weavers
The next time you see a familiar yellow trolley biker, pass an open air market, or see a small local vendor setting up shop – stop, have a chat and sample their wares. You're likely in for a pleasant surprise.