Entertainment
Purobeach in Playa del Carmen: A New Urban Oasis
Playa has a new bar and restaurant lifestyle concept located on the rooftop of the Fives Downtown hotel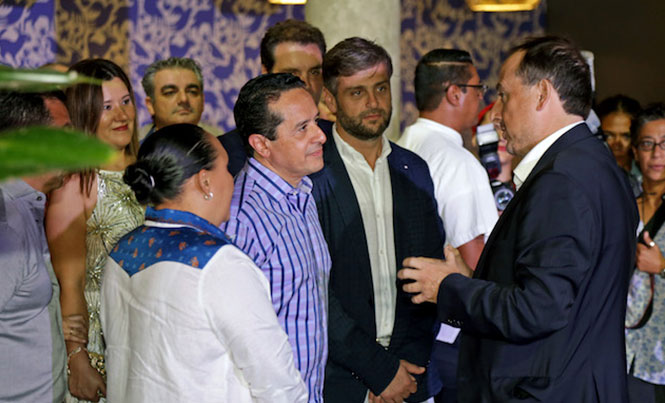 We begin 2018 with many events and inaugurations, one of which is that of PuroBeach; welcome to the Mayan Riviera! This lifestyle concept, the first in America, is part of the Curium by Hilton Collection, located on the rooftop of the Fives Downtown Hotel and Residences.
The terrace has a view of the Caribbean Sea, where you can spend the day enjoying their large pool, lounge chairs, and the Pure-style massage area. They have a bar with a wide variety of international drinks and a restaurant based around the renowned gastronomic concept of M3 Cuisine. The brand is a fusion of flavors from Miami, Marrakech and Melbourne, offering the customer a unique experience.
This is a place where you can enjoy social events from the middle of the week with music by record label Puro Music. This is a new place to go to have fun, whether you are a local or tourist, so don't forget to follow them on their social media for news of upcoming events.
Facebook/Purobeach Playa del Carmen.
Instagram/@purobeachplayadelcarmen
Avenida 10 and Calle 2, col. Centro, Tel: (984) 8772755