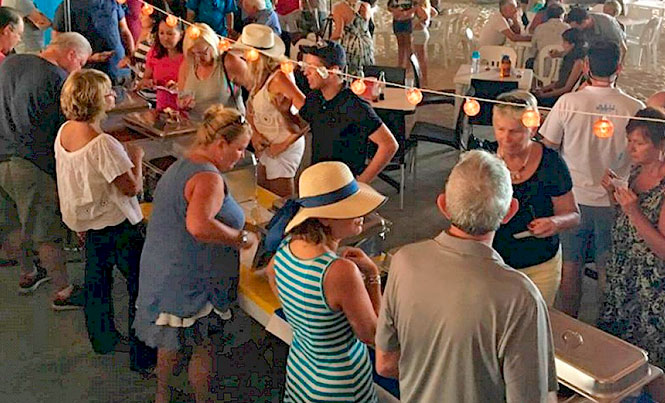 Who has the best chili on the Riviera Maya? Let's find out! Rotary Club of Playa del Carmen Seaside is pleased to announce the second annual Riviera Maya Chili Cook-Off! The event will be held at Latitude 20 in Puerto Aventuras on February 10, 2018 from 3:00 pm to 6:00 pm. The organizing committee is looking for great professional chefs and home cooks to present their very best chili recipe and vie for the title "Best Chili on the Riviera Maya"! There is no cost to participate as a chef and present your very best chili recipe. Table space, chafing dishes, tasting cups, utensils and napkins will all be provided. Space is limited and the deadline for chef registration is Monday, February 5.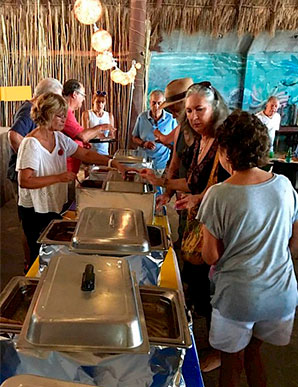 The chili will be tasted and voted on by members of the community and our panel of celebrity judges. The cost to attend, taste all of the delicious chili recipes and cast your vote for your favorite is just 200 pesos, 100 pesos for children under 12. Participants are encouraged to invite friends and family to "stack the deck" in their favor. The chili recipe with the most votes wins the People's Choice Award. Our celebrity judges will also pick their favorite! The winners will take home a trophy and bragging rights!
During the event, Latitude 20 will be offering chefs and attendees Happy Hour 2 x 1 pricing, so this is sure to be a fun and delicious afternoon! Funds raised will go into Seaside Rotary's Charitable Giving account and used to support the Puerto Aventuras Community Center that provides health, educational and social services to families in the poblado. For more information and to sign up as a chef, contact Deborah Mahan deborahmahan17@gmail.com.
Rotary Club of Playa del Carmen Seaside is Playa del Carmen's newest Rotary Club and welcomes both men and women. Chartered by Rotary International in September 2012, Seaside Rotary is an English-speaking club with 26 members representing Europe, North and South America, each dedicated to upholding the Rotary ideal of "Service Over Self".
Seaside Rotary has provided thousands of dollars in grants to local charitable organizations such as The KKiS Project, El Hongo Community Center, Centro de Atención Integral PDC and the KODOMO Center for Autism. Recently, Seaside Rotary installed a clean water filtration system in the village of Cristo Rey. We have provided the Red Cross Hospital in Playa del Carmen with 500,000 USD worth of essential medical equipment and this year we will bring 5 MILLION DOLLARS' worth of much-needed medical equipment and supplies to Red Cross hospitals in distressed communities across southern Mexico.