Cancun & Puerto Morelos
Travel Hacks: Coming and Going from Cancun
What are the transport options when travelling south or to the airport from Cancun?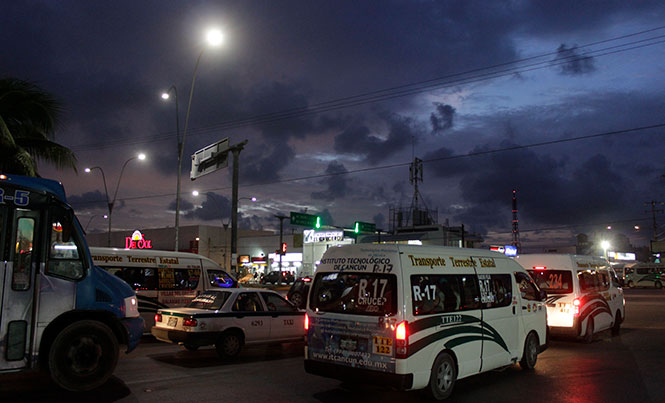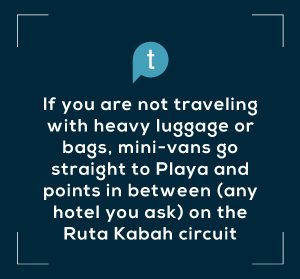 At The Playa Times we always try to focus on the positive side of our community. There are so many good things to talk about and there is enough sensationalism out there. Before dealing with how to get out of Cancun without having to go to the always busy downtown bus station, I begin this article with bad news: it's a real shame Uber is gone from Cancun as it was a great alternative. Taxis are cheap, but the service isn't always great.
Playa Del Carmen, Puerto Morelos and Tulum
Most people go straight to the ADO station whenever they want to travel to Puerto Morelos or Playa del Carmen. Buses and minivans depart from there every 10 minutes or so. However, the traffic jams around the station can be a bit problematic.
If you are not traveling with heavy luggage or bags, minivans go straight to Playa and points in between (any hotel you ask) on the Ruta Kabah circuit (that's how they are tagged). These vans go from west to east, down Kabah Avenue every 15 minutes from 7 am to 7 pm and will save you valuable time.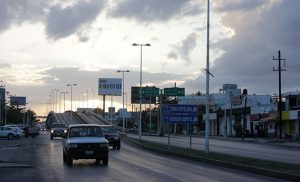 Ruta del Sol also takes this very same route but only until noon. These red buses will get you to Tulum at the best price possible, but might take 30 minutes longer than a regular ADO bus. This is the only bus that goes to Tulum, so there's a limited number of units passing by every hour. It's a great option when you are on a budget.
Cancun Airport
Getting to the airport easily and inexpensively has always been an odyssey. As I mentioned above, almost everyone will end up at the ADO station when flying from Cancun, even though it's almost three times as expensive as getting a shared taxi in Kabah and Lopez Portillo.
These taxis are just like the vans and buses that were originally designed for hotels and airport employees, so they have the fairest rates. The only con is that they only run from 5 am till noon, so if you fly at night you are not going to be able to catch this one. However, ADO mini-vans depart from Plaza Las Americas (the most important downtown mall) every hour or so. Tickets are sold at the mall and are half-way between the ADO and the shared taxi rates. Just make sure to get yours in advance.