Community
Organizations
Featured
Bicineta – Cycling for Social Change in Playa del Carmen
We spoke to Clara Guerra about her bicycle project that offers weekly night tours around Playa and how they hope to make the city more bike friendly.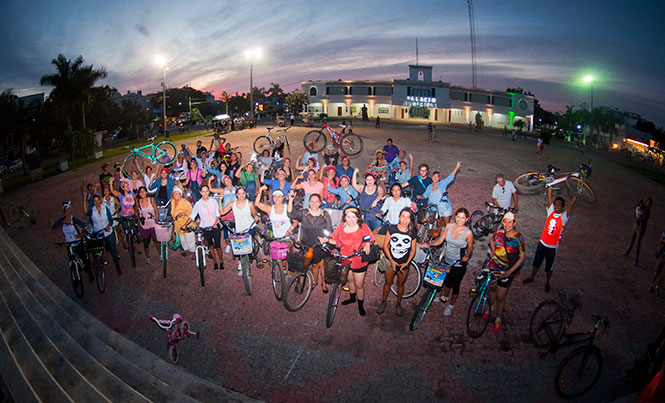 In this edition where we are talking about transportation in Playa, which is becoming increasingly chaotic. Traffic during peak hours can be heavy, and in the city center you are often lucky to find parking. Today many people move around on bicycles, and to learn more about this we spoke to Clara Guerra, founder of Bicineta, a project that is changing Playa.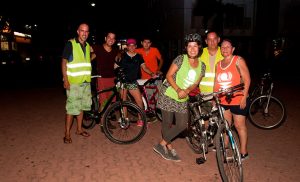 How was Bicineta born?
It was started nine years ago to promote the use of bicycles and be a part of the cultural change that is needed.
What is your mission?
To make our cities more suitable places for people to use the bicycle as a tool for social change.
How complicated is it to move around by bike in Playa?
It's very easy because it is a small city; it's flat and it has few high speed roads.
The biggest challenge in Playa del Carmen is the climate, there are very few paths that offer shade, so that reduces the possibility of people considering it as a transportation option.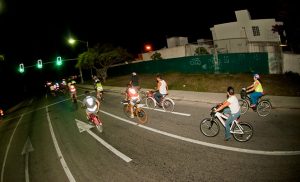 What proposals do you have to improve bike routes and spaces in the city of Playa?
We have been doing night tours for five years, which has increased the city's cycling community. Playa needs a pedestrian tourist area like Fifth Avenue's, but on more streets,  and also exclusive spaces prioritizing cyclists. This will help to strengthen the economy for local businesses.
Tell us more about your night tours in Playa and the routes that you take.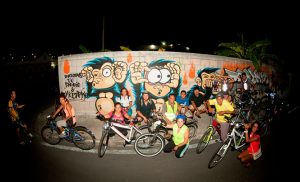 The Night Tour is an activity that we have been doing every Wednesday night for the past five years. We ride around and visit different neighborhoods every week, with distances of 8 km to 24 kms. They start and end at Plaza 28 de Julio. All types of bicycles can be used, and we recommend using a light and wearing a reflective jacket and a helmet. If you don't have a helmet or reflectors, you can still take part in the central part of the group.
You can follow us on social media to learn more about our special events and tours.
Facebook: https://www.facebook.com/bicinetamx/
Instagram: @bicinetamx
Youtube: https://www.youtube.com/user/bicinetamx
https://bicineta.wordpress.com/