Editorial
Say Hello to Spring in the Mexican Caribbean
Say Hello to Spring in the Mexican Caribbean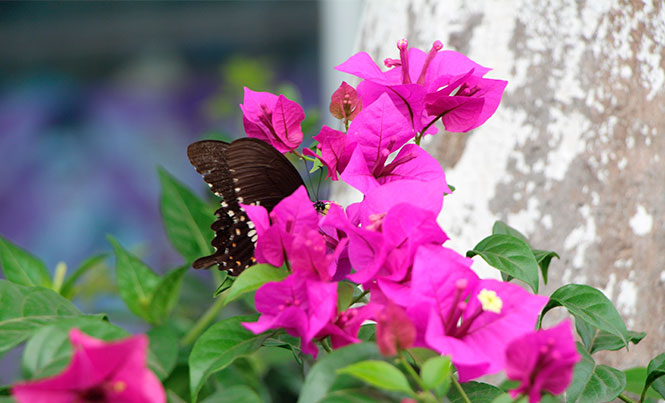 We're already a quarter into 2018. Spring is here, and with that comes new seasonal food, colorful flowers and plants blooming, and the birth of new wild creatures. Although, fortunately, we don't notice a great difference in climate in this tropical location – we are still leaving winter behind and entering a period of celebration.
Spring breakers are descending on us from the US celebrating their mid-term vacations. At the end of the month, thousands of Mexicans will come to the Riviera Maya for semana santa (holy week) and Easter, one of the most significant holidays of the year in Mexico, as Alejandra explains on page 8 in her insightful article on her experiences as a child. Let's not forget St. Patrick's Day last weekend – a day that is celebrated to greater extent in Playa with every year that passes. We are truly living in an international city.
Whether you decide to hang around and experience the festivities, or go someplace quieter to escape the crowds, one thing is for sure – you will find something to do. Follow Andres' directions to the little-known El Meco ruins, and the unique Stations of the Cross on Playa Delfines in Cancun on page 14. Alternatively, read Melissa's advice for a family fun day on page 6.
Ferry services to Cozumel are operating as usual after the recent explosion on a Barco Caribe ferry which injured more than 20 last month, and the US government travel advisories are once more the standard (level two) categories for everyone in the region – good news for all.
Should you decide to stay at home and enjoy a quiet passage into spring, you might also want to be productive and follow Sara's tips on page 18 for spring-cleaning and refreshing the energy in your home. If you find a gecko while you're at it, read Gail's article on page 19, before chucking it out. After that, why not enjoy some homemade refried beans with Lily's recipe on page 15.
Whatever your plans, traditions or beliefs, join us as we welcome spring to the Caribbean and remember that we always have something to celebrate in Playa del Carmen.