Art & Culture
First Exhibition by Visual Artist Iván Rosales García in Playa del Carmen
Meet a local artist who has been impressing everyone with his exhibitions of painting, drawing, printmaking and photography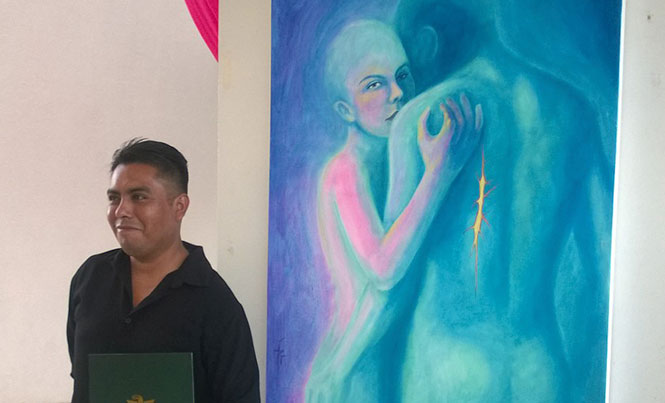 Visual artist Iván Rosales García presented his first pictorial exhibition on Thursday, March 1 at the University of Quintana Roo in Playa del Carmen.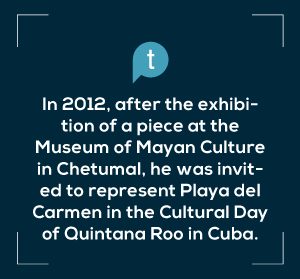 His university community and good friends accompanied the painter and draughtsman to the ribbon-cutting of this exhibition.
Based in Playa del Carmen for several years and originally from Toluca, Ivan has been making his gift known, devoting himself to what he loves so much. From the age of seven he knew what he wanted to be in life. He is proud and grateful to his parents and siblings, as well as his teachers, including the great painter Luis Nishisawa.
Ivan has participated in collective exhibitions of painting, drawing, printmaking and photography in his home town and in Quintana Roo. In 2012, after the exhibition of a piece at the Museum of Mayan Culture in Chetumal, he was invited to represent Playa del Carmen in the Cultural Day of Quintana Roo in Cuba. He is currently involved in visual art, working as an illustrator of children's books.
The topics of interest for this young man are pre-Hispanic culture, the beauty of the native woman, Mexican fauna, realism, portraits and nudes. It's done with great dexterity using simple pieces of paper to large fabrics, walls or theater curtains. Using oils, acrylics and watercolors, the artist demonstrates an excellent handling of line and color, exploring the emotions of the individual and the intimacy of the couple. His work also depicts the animal beauty of the jaguar and the eagle, in particular.
Iván Rosales has a very serious commitment to art, culture and his work, is always occupied with quality and how to transcend the paper or the fabric, offering us unrealistic and suggestive images with a style that is entirely his own.
Iván exhibits his work in the project Arte en Playa, located on 16th Street with Fifth Avenue.