Discover Mexico
Welcome to TAEMA – Urban Development, Avant-Garde Design
A development of urban, avant-garde design, complemented by first-class services and amenities, and a sustainable concept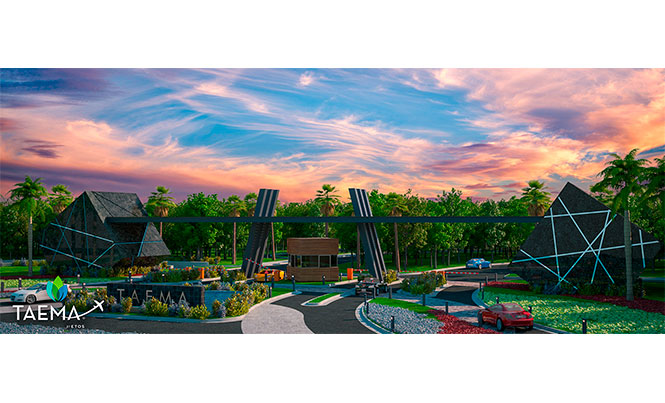 Enjoy the magic and mysticism of the Riviera Maya; be a witness to the incomparable beauty of the Mexican Caribbean, because living in paradise is possible.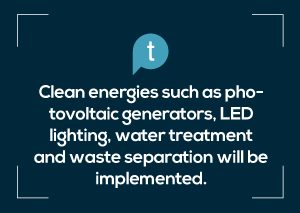 Discover Taema, with an inclusive urban, avant-garde design, complemented by first-class services and amenities, as well as a sustainable concept. Be part of this exclusive community, surrounded by nature in an atmosphere of tranquility, a cozy space that offers a unique lifestyle for you and your family.
Located near to Puerto Aventuras, Taema is presented as a different and simply unique project in the Riviera Maya, which includes more than 4,600,000 m2 (1,137 acres) of green or conservation areas, representing more than 86% of the total of the project. Also, the owners and residents will have access to the exclusive neighbor community of Puerto Aventuras Golf, Marina & Beach Resort for use and enjoyment of its facilities, services and attractions.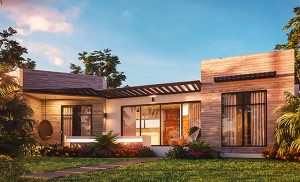 The project will consist of three residential phases, starting with a commercial area, followed by ample lots divided in residential spaces designed for homes ranging from 400 m2; condominiums ideal for investors with townhouse projects from 4,500 m2, commercial premises, condos, as well as modal fractional villas ideal for vacationing. Each lot is strategically located adjacent to green areas to provide more privacy between each property.
The luxury residential community of 540 hectares (1,334 acres) will be developed around a private airpark that offers elite homeowners the comfort and privileges of having a plane at home, where 463 lots will have direct access to the 1,800-meter long landing strip (5,900 feet).
Enjoy total tranquility with top-level amenities such as controlled access and surveillance 24 hours a day, closed-circuit security cameras, reception, artificial lakes, parking for residents and visitors, shopping center, area for services, a garden designed for pets, ecological conservation and more than 1,500 meters of cycle path and jogging track.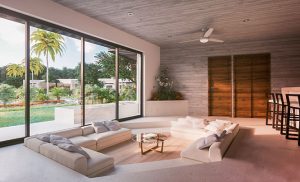 Additionally, the project will have a common clubhouse where you will find a fully equipped gym, bathrooms with showers, dressing rooms, steam and sauna, water park, cenote, wading pool, semi-olympic swimming lane, bar and games room, multipurpose room, garden for events, chapel, sandbox area and playgrounds, BBQ area and hammocks, panoramic terrace for events, yoga center, and bar, among many other services.
Due to our commitment to caring for the environment, the use of clean energies such as photovoltaic generators, LED lighting, water treatment and waste separation will be implemented.
Build your heritage in a privileged destination with international recognition and great capital gain, offering the best value for your investment. Its location in the heart of the Riviera Maya offers a complete project, the perfect combination of lifestyle: fly, surf, play golf and relax on the beach, all in one place.
Come to live the experience, fall in love with paradise and stay to live your dreams. Welcome to Taema, where the opportunity to create your own lifestyle is a reality.