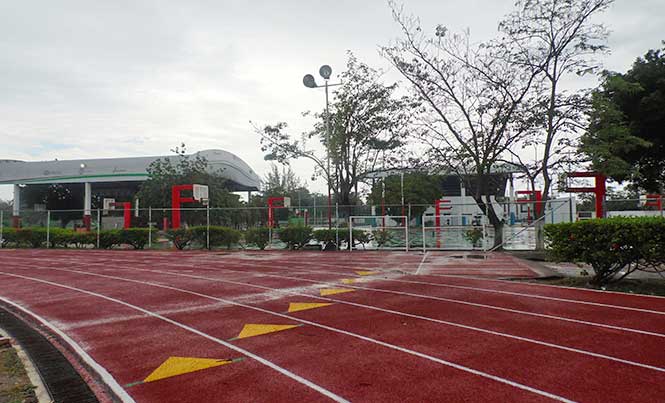 Get into shape at Cozumel's free and reasonably priced sports facilities open to the general public
Everyone knows that including an exercise routine in our day is great for a healthy life. So, let me share some information with you about Sports Unit Independence, located in Calle 13 sur between Avenidas 50 and Felipe Angeles in Cozumel. They have soccer fields, a basketball court, tennis courts, an athletics track, a swimming pool and a gym. The facilities are for public use.  You must only be a member to use the pool and gymnasium. For further information about the pool, visit Facebook/Alberca Municipal de Cozumel, or phone 8693045
The gym has an on-site instructor. Registration is $200 pesos and $100 pesos monthly to use the facilities, or pay $30 pesos per day.
The tennis courts are open to all, but you must bring your equipment. Courts cannot be reserved and operate on a first-come, first-served basis. We recommend the schedule from 9 a.m. to 4 p.m.
Children and youths aged 8 to 20 years can attend free training in judo, boxing, athletics and may even be identified, tracked and developed as talent for the Olympics.
The athletics track is open from 5 a.m. to 11 p.m. from Monday to Friday and Saturdays from 6 a.m. to 1 p.m. A trainer for triathlon preparation is available from 7 a.m. to 10 a.m. and from 5 p.m. to 7 p.m.