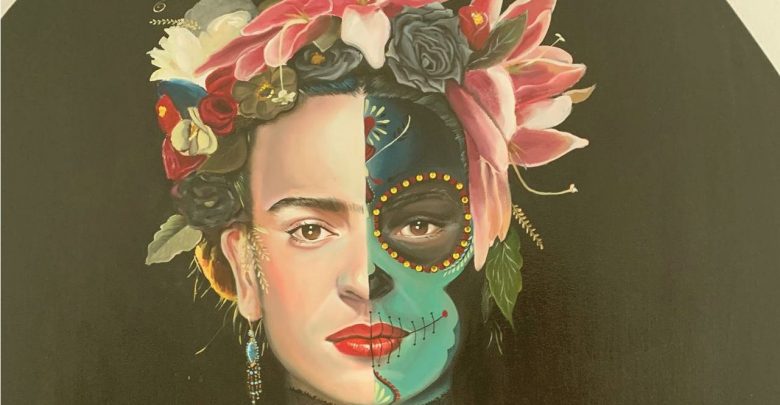 The reduced emotions to pure energy that materializes in images of Elisa Palchetti in the form of colors, with such power that it calls to the unconscious wanderer of love.
"Love me or kill me" is an exhibition of the author dedicated to love, passion, life, and naturally to Mexico. Choosing a tribute to Frida Khalo, Elisa Palchetti, addresses women and their potential, force, nature, animals, and their colors. Words as feelings appear primarily in her paintings.
Totem animals of the Mexican culture, direct the gaze of the observer like a magic mirror capable of making his true self appear, not the ego of the artist but the objective ego prevalent in that infinite moment that is the creation of the painter.
"Frida Khalo's passion is a spirit that captures attention every time I look at her paintings," the artist explains, "and that is why she inspired me." This exhibition is no accident. The International Woman's Day takes place because many women like Frida were women ahead of their time. "She suffered a lot of pain and in conjunction with beauty is the complicity I want to express in my work."
Elisa creates her paintings with the oil technique to obtain a wonderful and enveloping transparency and uses highlighted colors as a catapult of hidden and blocked emotions. Each painting is a unique experience that represents a specific moment and state of the author's soul.
Frida said, "Love whoever looks at you as if you were magic." With her paintings, Elisa Palchetti has the power to see her observer by making her capture the same magic.
EVELINA MARCHESINI
Do not miss Elisa's exhibition Sunday, March 8th at the Restaurant Girafe in Puerto Aventuras at 6pm where her 2 children will open the event playing the piano and singing "La Llorona". Special cocktails and 2 for 1 drinks will be served.