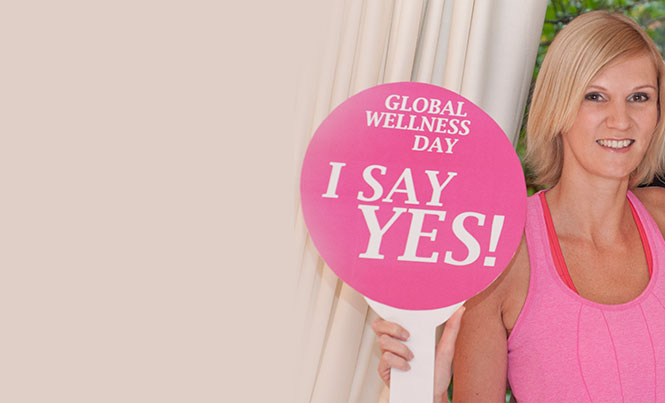 Would you like to live a healthier, happier, fuller life? Would you like to look better and feel better both physically and spiritually? I believe we all share the dream of living long and living well, so let's celebrate life this June 11 on Global Wellness Day by taking part in an activity dedicated to wellness.
Celebrated on the second Saturday of June each year, Global Wellness Day has gained popularity and support around the globe since its launch in 2012, and now includes celebrations across 83 countries.
Global Wellness Day aims to help everyone:
To recognize the value of our lives.

To pause and think, even if for just one day of the year.

To be free from the stress of everyday city life and bad habits.

To make peace with ourselves.

To raise awareness about living well and increase motivation, not just for today, but for the remaining 364 days of the year.
Join the Global Wellness Day movement and learn more here: www.globalwellnessday.org. Look out for local events around Playa Del Carmen by checking The Playa Times Website: What's On Section.
Whatever you do this June 11, make it a day filled will love, laughter and happiness, family and friends, fitness and fun.
Promotional Paddles generously provided by Dotto Printers.