Cozumel
Kaokao Maya Chocolate House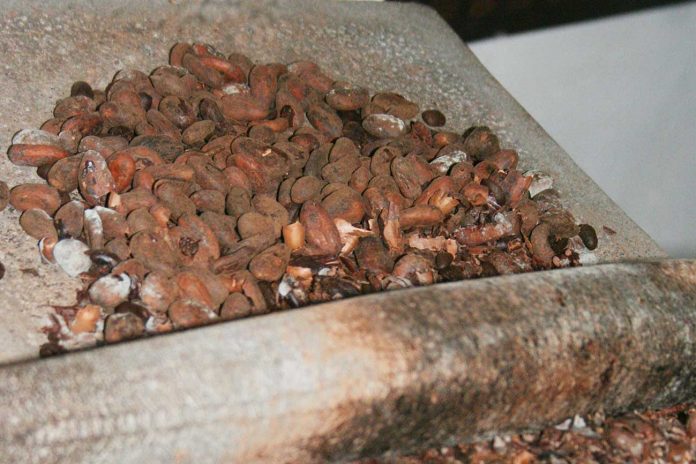 Opened in 2007, this chocolate factory is a fun, off the beaten path activity on Cozumel
Let's go off the beaten path and visit the Kaokao Maya Chocolate House!
In 2007 a chocolate-loving family opened the first chocolate factory in Cozumel. Their dream was to operate a small business dedicated to the creation of handmade Mexican chocolate products. The name of the company is Kaokao and its products are delicious, made without any preservative or artificial flavors.
The factory is open from Monday to Saturday. They make chocolate discs, chocolate bars, dark chocolate, chocolate chili, almond, milk, coconuts and honey infused with cacao nibs, cacao powder, cacao butter or others like cacao beauty products, tee shirt, etc, everything is natural.
The owner told me she was proud to share her passion for the history and culture of cacao with her visitors and explained how handcraft chocolate is made.
The tour:
Kaokao tour is 60 min, every hour from 9 am to 2 pm, Monday to Saturday.
Learning: You will start with a nice coffee and an overview of the importance of the cacao seed to the Maya civilization. You will also discover the tools used by the Maya to make this sacred beverage, chocolhaa' (hot cocoa).
Doing: Craft your own chocolate. Live the experience of grinding cacao beans with an authentic chocolate mill and make your own chocolate mix to take back home. This is really great!
Tasting: On the tour you will try the different flavors of the cacao during its process (raw and roasted cacao beans, cacao paste and the product line and cacao cooking uses).
You can also go directly to the factory store without doing the tour and find prices that are lower than anywhere else in town. The entire facility is wheelchair accessible. The tour includes some walking, sitting and a little standing on concrete. There are no stairs on the tour.
How to get there:
I recommend taking a taxi to Kaokao, it takes approximately 20 minutes from the ferry pier on Primera Bis Sur between 80 & 85 Avenida Sur, Col. Flores Magón, Cozumel.
To book, go directly to Facebook.com/kaokaochocolates or visit their website www.kaokaochocolatefactorytour.com.[