Tulum
Catching the Big Game in Tulum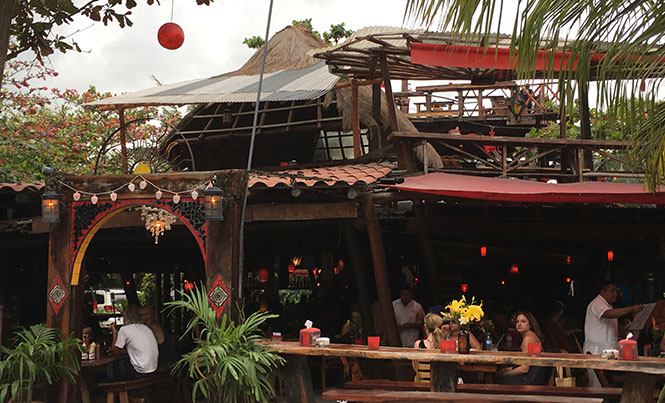 A selection of Tulum's hot spots to watch Superbowl 2017 on February 5
Okay, American football fans, the season is quickly winding down and things are getting serious. Up until now, it's been fine to quietly watch the game from home and cheer on your favorite team, sending Facebook posts and text messages to your friends in the U.S. throughout the game. But now, whether your team makes it to the big game or you have to settle for rooting for your second or third choice, it's time to make the celebrations public.
Here are a few places where you can have a beer and watch the game in Tulum:
Mateo's

: Tulum's version of the American sports bar, set in the jungle. There are big-screen TVs, dart boards, lots of adult beverages and they even have wings on the menu! It is a big, open sports bar, perfect for animated fans who are planning to do some yelling at the TV.

Chacabar

: The perfect spot for watching the game in a restaurant. Their food is fantastic and their outdoor seating is super comfortable, with big oversized umbrellas and seating around the bar. The Texas Burger is perfect fuel for game day. Chacabar is located in Aldea Zama.

Barefoot Sports Bar

: If you're looking for lots of screens and a good selection of beer to quench your thirst throughout the game, then this is the perfect spot for you. It has a dark, dive bar feel that makes you feel right at home when cheering on your team. Barefoot Sports Bar is located on Avenida Tulum.
No matter where you go, the very best thing about cheering on your home team from Tulum is that you can do it in flip flops and shorts! Order yourself a beer, cheer away and enjoy the game with your newfound friends in paradise.