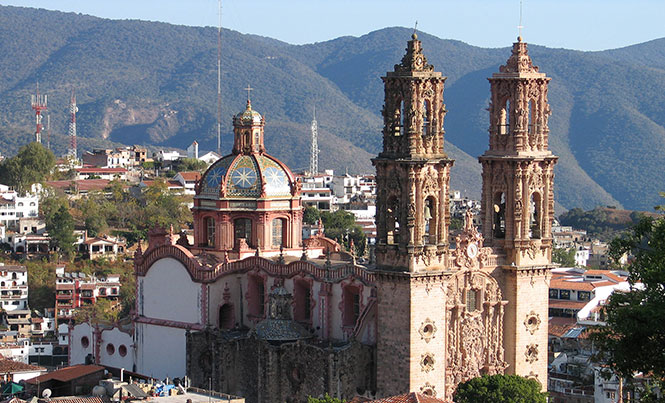 We explore the great history of baroque and neoclassical influences that can be found in our nation's architecture
Colonial art is a significant piece of the great cultural wealth of Mexico, and together with Peru, it was one of the viceroyalties of America.
The art of viceroyalty is characterized by two styles in particular: baroque and neoclassical. Baroque is derived from a profusion of decorative elements, while neoclassical recalls the sobriety and forms of the Greek revival in Europe.
Both styles can be seen on buildings that are religious and secular. However, it is baroque that best characterizes us, and is the style with which we built temples, indigenous chapels, convents, palaces, and aqueducts, using the same stones that we now know as archaeological remains.
Indigenous and mestizo hands built monumental works and decorated them with mastery. This is the reason why it is also possible to see decorative elements and pre-Hispanic symbols. Many come from the coastal areas due to the intense trade between native peoples before the Spaniards.
Sculptures and paintings highlight images of the Virgin Mary, Christ, saints and biblical passages, mainly using materials such as wood and silver. The most famous are the Christs of Michoacán. Also worth mentioning are the gold altarpieces and painting on the walls and ceilings of the temples in Oaxaca, Morelia, Tepotzotlán, and Puebla.
Luxury goods contributed to the trade between Asia and Europe through the Nao ships, reaching the port of Acapulco each year with porcelain and furniture from China and ivory from India.
What stands out most in colonial art is the architecture. Although we cannot compare them with those of Spain, there is a similarity in the public squares that surround the arches and palaces in Morelia, Zacatecas, Guanajuato, and Pátzcuaro.
The music of this period has seen a revival and can still be enjoyed today. In literature, famous characters such as Sor Juana Inés de la Cruz and Juan Ruiz de Alarcón are renowned in our country.
Colonial art can also be admired in the large haciendas, many of which have been converted into hotels. Today this is still being used as a symbol of Mexican style in houses and the infrastructure of the tourism industry.