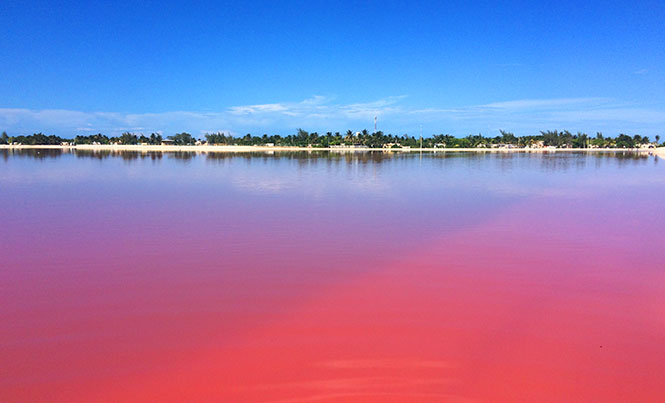 Head north to the top of the Yucatan Peninsula to find white sand beaches and cotton candy pink water!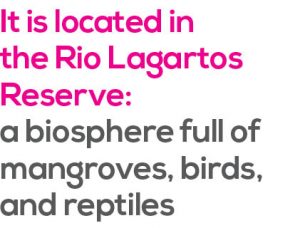 A few hours from Playa del Carmen, you can find a paradise of pink waters that you will never forget: Las Coloradas, one of the best-kept secrets in Mexico!
What are Las Coloradas?
It is a salt mine region in Yucatan, which has a small fishing port with fewer than a thousand habitants. It is located in the Rio Lagartos Reserve, a biosphere full of mangroves, birds, and reptiles. Although many believe that Las Coloradas are lagoons, they really are reserves of salt water. Salt from here has been the flagship product of the area since Mayan times.
But why is the water pink?
The high salt concentration in these waters creates unicellular microorganisms called halobacterium. They stain the water with an incredible pink tone, thanks to their microscopic membranes. Here, instead of sand, you will find very thick grains of salt at the bottom of the water, and if you try to swim it is possible that you float without effort, as in the Dead Sea. However, it is not recommended, because the high salt content can cause skin irritation.
Reasons to go?
You will feel lost in a private paradise where you will have a very different experience from the classic tourist attractions in the Riviera Maya. In addition to admiring the lovely pink waters and taking pictures and videos, the best recommendation is to take a picnic and wait for the sunset. Then you will have the opportunity to admire how the sky melts into the water. It is a unique show of incredible colors, just like a Monet painting!
Recommendations
You will not find hotels or restaurants in Las Coloradas, so if you want to spend the night you will have to go to the village of Rio Lagartos.
The trip from Playa del Carmen is approximately three hours. If you are travelling by car you should take the Cancun-Kantunil road, then exit in Tizimín and take the road to Valladolid and then direct to Río Lagartos. If you want to go by bus, take one to Tizimin, and then another from Tizimin to Las Coloradas.
Enjoy your trip!