Discover Mexico
Discover the Mysteries of a Sacred Cacao Ceremony
Participate in a cacao ceremony at Sacbe, a sacred ritual that promotes healing and inner connection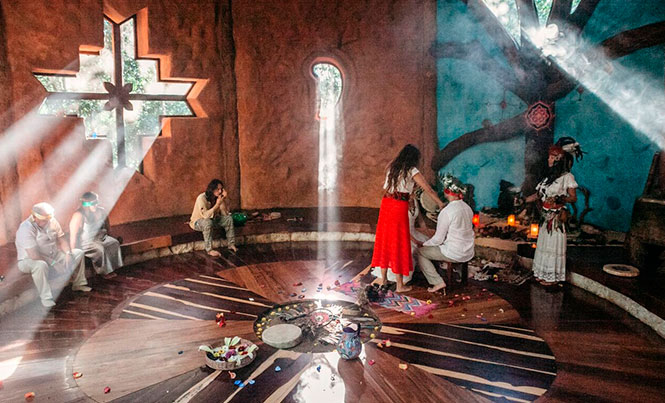 As we sat blindfolded in the jungle temple, the sounds of drumming, heartfelt singing and bird flute swelled around us. The tastes of chocolate and cinnamon danced on our tongues and every so often, we'd feel the breeze from a large fan. It later turned out to be wings on the dancer's body fanning us.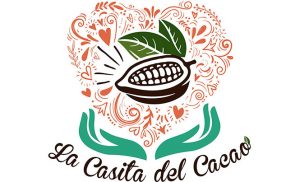 When I said "Yes" to the invitation to accompany friends to a cacao ceremony, I had no expectations other than it would be a memorable night, and it did not disappoint.
We started our magical evening in Sacbe community on the outskirts of Playa del Carmen with a dip in a private cenote. Others were already participating in a temazcal (sweat lodge) to prepare for the experience ahead.
Within Sacbe, five healers live and grow the cacao beans right on the property of Portal Xibalba, which is the name of the temple. They take special care with the cacao beans, growing and harvesting them by hand. They then prepare the ceremonial cacao drink in the traditional manner using spices and local honey – no milk or sugar – to maintain the healing properties of the chocolate.
As you may know, cacao – from which cocoa comes – is considered a superfood filled with antioxidants like magnesium, vitamin C and anandamide, which is a natural mood booster. The ancient Mayans and Aztecs valued cacao as both medicine and currency, and used it in ceremonial events because of its ability to provide energy, focus, love, and pleasure.
For the past six years, this group of healers has taken its cue from these ancient traditions and they consider themselves "channelers" of the cacao medicine. They lead special ceremonies on or near the full moon at the beautiful temple of Portal Xibalba.
According to Michelle Solis, "Our vision is to get our guests to connect with themselves and reach the healing through a sensor where you can experience sensations of water, wind, smells of medicinal plants and flavors with blindfolds."
If you'd like to join in a future ceremony, you can send a Facebook message to Ceremonias de Cacao or WhatsApp 5510032639 for more information.
Jen Phillips April specializes in wellness, travel, and pet health. You can discover more at jenphillipsapril.com