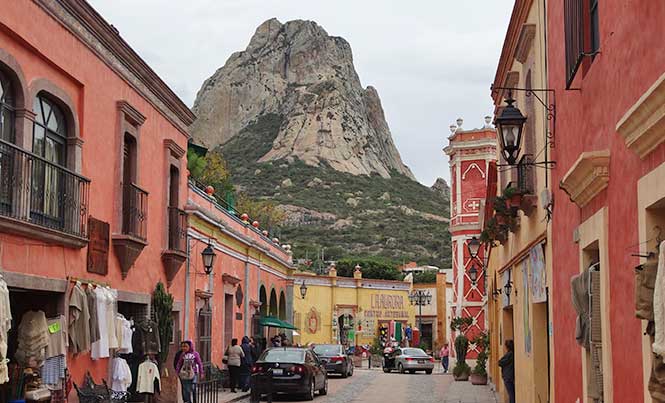 This central Mexican town is magical for a unique reason as Frank discovers on his latest trip
Traveling around Mexico, you encounter your fair share of 'Pueblo Magicos'. If you head over to Queretaro, after an hour's drive, you will arrive at Bernal. It is called Peña de Bernal, more commonly known as La Peña. The magical town that I am recommending this time is probably not the the biggest attraction, but rather the unique view that is right next to it.
To be honest, it is really just a big rock posing as a mountain. An impressive one, but a rock nonetheless. More research however, reveals that this is one of the largest monoliths in the world. If you feel up to the challenge you can climb up about halfway for a view of the valley. Unfortunately this is not a recommendation based on firsthand experience. I've been told that it's a great place for rock climbing, with good routes that lead all the way to the top.
Once you make it safely down again to the surrounding tourist shops and darkness comes rolling in, you can see a fountain light show, which illuminates up La Peña beautifully.  Think of it as a smaller version of the Bellagio fountains in Las Vegas.
Since prices in town are very fair, my advice is to stay the night and try some of the locally made gorditas for breakfast. You can walk or take a tuk tuk around this tranquil town where souvenirs are plentiful. And since the cheese and wine route is nearby you can find most of their products in the shops around. At around six in the evening the town closes and there is nothing left to do but relax, with the realization you want to stay another day.