Puerto Vallarta
The Gray Whale
The shallow waters of the Pacific coast have their own special breed of visiting whales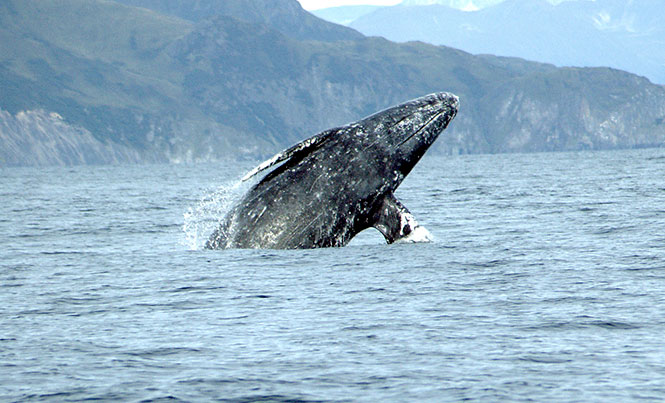 At the beginning of the year, I wrote about seeing whales in the Bay of Banderas. We are still waiting for them to return, as the season is generally between December and April. So while we wait, let me tell you about a special species that you can find around the Baja California area: the gray whale.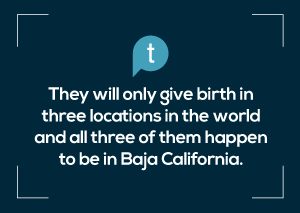 While their name is not as cool as the killer whale, do not underestimate these giants. Once almost hunted to extinction, they are now thriving on the longest migration patch of all types of mammals. Gray whales swim from Arctic waters all the way south to the Pacific coast of Mexico.
One of the things that makes them so special is that they will only give birth in three locations in the world, all of which happen to be in Baja California. It is a long trip, but nonetheless worth it because the lagoons in the area are shallow and protected from the strong currents that are normally found in the Pacific. More importantly, the gray whale's only predator, the orca, will not enter shallow water, thus leaving the babies free to learn the basics for survival.
As the only whale that can thrive in shallow water, it makes it easier for us to see them. Because of their migrating needs, they are almost impossible to contain for longer periods of time, hence you won't see any of these in aquatic parks. An interesting fact is that one beached herself in California, and was then was rushed to Sea World San Diego. After a year, she was released after outgrowing the facilities. At over 8,500 kilos and almost 10 meters long, she was the largest animal ever contained. The best way to see them is to take small boats into the waters and experience their size, sounds and beauty from as close as the boats can go.