Playa del Carmen
Discover Mexico
Connect with Your Inner Self at Playa del Carmen's Kava Kasa
Escape from the stresses of the world with some self-care at this local yoga studio and market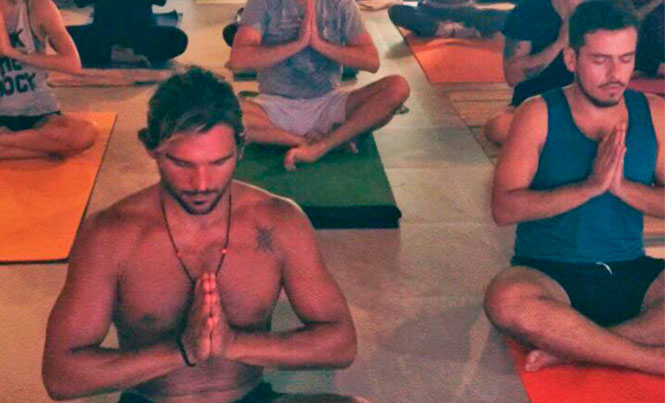 We cannot deny that recent events of violence and natural catastrophes that have occurred around the world continue to generate a lot of chaos, fear, worry and stress. One way to transform these negative states is through the realization of practices that raise our consciousness through spirituality. So I want to recommend a really nice place in Playa del Carmen to connect mind and spirit: Kava Kasa
This is one of the best places in Playa to practice yoga, not only because they have a great variety of styles (hatha, hatha flow, gentle flow, align flow, power, vinyasa, gentle flow, candlelit yoga) and have experienced teachers that will make you feel comfortable, but also because it is a generous place where they really care about their students. The cost of the classes is a voluntary contribution, meaning that you pay only what you can. This follows a principle which is sacred to them: give in order to receive. They also have a local market with organic and handmade products that opens every Tuesday from 11am to 2pm.
Kava Kasa is located on 22nd Street between Fifth and Tenth Avenue. For more info, check their Facebook page or call them at 9841577381.
Other options in Playa del Carmen
Yoga and meditation:
Casa Ananda – www.anandayoga.ccom.mx / 9841395956
Yoga District – www.yogadistrict.com.mx /9841443701
Armoni Yoga – 9848017850
Palapa Suuk – www.posadasuuk.com
Inti Beach – www.inticentroholistico.com / 9848031109
Workshops and therapies:
Todo Holístico – www.todoholistico.blogspot.com / 9841276357
Azúl Índigo – www.azulindigo33.blogspot.com / 9841179428
Medicina y salud holística – www.medicinaysaludholistica.blogspot.mx / 9846886591
All these places also have a Facebook page, so do not hesitate to contact them.
Begin a more spiritual life today. Namaste!