La Mata
Roberto tells us about his journey in music and how he ended up a member of the Señor Frog's house band in Playa del Carmen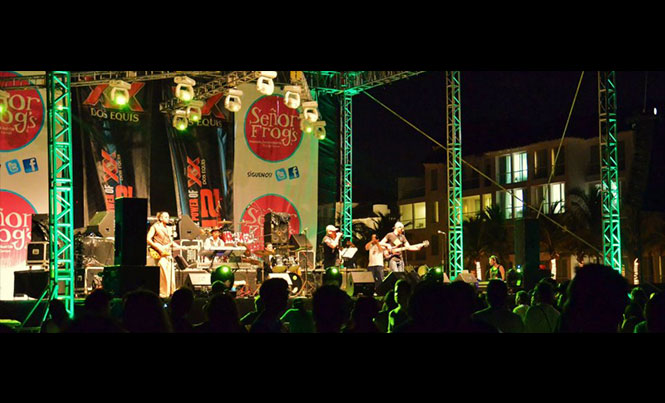 "More than 17 years in La Mata, the official band of Senor Frog´s, Playa del Carmen".
My relationship with music began when I was very young and was somewhat influenced by my bohemian family. In my house there was always music present; whether it was my mother singing as she cooked, my brothers in rehearsals or at family gatherings, there was always someone playing the guitar while the others sang.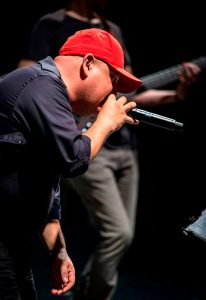 Piano and music lessons were my first childhood steps taken in this environment, ultimately leading to being part of a small high school band. From there it went to a slightly more professional level, beginning with performances at the local town bars. That gradually led me to tour for many years throughout the different states of the nation, playing in well-known bars and festivals.
I decided to take a break from all the travel and intern at a music production school for almost two years. Then one day, the phone rang: it was my friends, from my first real band. They wanted me to come and sing with them in Playa del Carmen.
I arrived in Playa in early 1998. The intention was to stay for several months, which have turned into 20 years. It was a real paradise and it has captured me with its very special magic.
Since that time there have been many changes in the city, as well as in the band. I have been fortunate to sing with very good musicians and meet some excellent people in the local bars and neighboring municipalities and at various festivals.
Music has been my passion, my life. It has been very kind to me and has given me wonderful moments. I have shared stages with different national and foreign artists and I have met many beautiful people that are fun and interesting. It was a great experience to have participated in the Riviera Maya Jazz Festival at the invitation of the great Fernando Toussaint.
I have been part of Señor Frogs' home band for 17 years! It is where I have spent awesome times and I'm still making noise there, it is like my home.
I think Playa needs more cultural festivals such as the Riviera Maya Jazz Festival. It could be a world music fest, a theatre festival or regional music and dance, because in Mexico we are fortunate to have an abundance of wealth in this regard.
This area in general is beautiful and deserves to be recognized culturally and artistically. I thank my heart to this Maya land that greeted me with open arms and has tried me for all these years – thank you, Playa.
TEL: (984) 879.35.53 / CEL: (984) 131.82.53 /  www.facebook.com/lamataband /  www.myspace.com/lamataband