Real Estate & Legal Topics
The Ejido, A Mexican Concept Misunderstood by Foreigners
As a foreigner, be sure you buy real estate through the proper legal channels to protect your investment.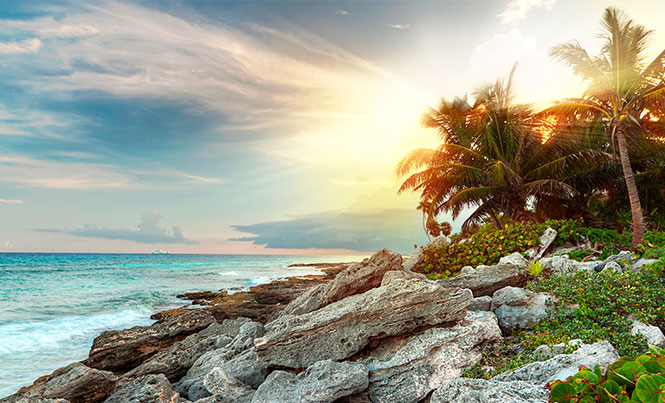 Plots of land located near the beach are most likely part of an Ejido. Foreigners frequently ask, "What is the significance of an Ejido property and why am I prohibited from buying land there?"
An Ejido or propiedad comunal is an area of communal land mainly used for agriculture, on which community members farm designated plots and collectively maintain communal holdings. While this was the original intention and was once an accurate description of Ejido activity, today many Ejido properties are abandoned, with no farming activity taking place.
Why can't foreigners buy an Ejido property?
An Ejido property is not private property, it may only be sold to Mexicans. A Mexican citizen wishing to purchase Ejido land must have the agreement of the whole community that "owns" the land. If an Ejido property is sold without the consent of all owners, the buyer can risk a legal battle after the fact, which, in the worst-case scenario means the land will be returned to the original owner.
The owner has rights of possession over the communal land, but does not have a Deed, and if he wants to sell it, he needs the approval of the assembly of the commissary. The commissary will never approve selling to a foreigner because it would be against the law.
The only way to acquire Ejido land is to go through a privatization process that transfers the property to a Mexican citizen through a Title or Deed. Transferring Ejido property into private ownership is a time-consuming process, and there are no guarantees. Since the land is located in the restricted zone which is any property within 50 kilometers of the coast and 100 kilometers from the border, a foreigner may only purchase this type of land through a trust. A trustee bank may not hold property in trust without a private Deed.  
Be cautious, as many foreign nationals have purchased property in this manner, without the appropriate Title; they are making agreements and doing a private assignment of rights, which means that they are at risk as the communal commissary or the government may reclaim the land at any time.
Before purchasing real estate in Mexico consult an attorney at Contact@mexlaw.ca.