Discover Mexico
Los Cabos – Three Times Is The Charm
Wondering whether to visit this west coast destination? Let Catherine convince you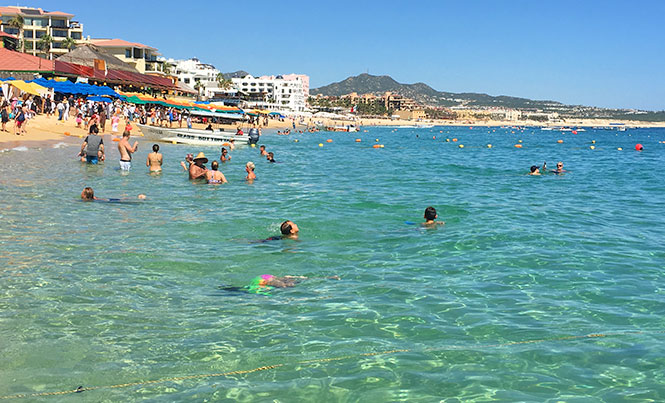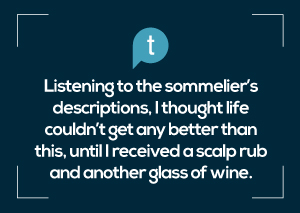 I had been to Los Cabos twice before, but it seems that the magic of the area and my good fortune manifested during last month's trip. Visiting the Baja California peninsula is about experiencing all it has to offer – especially the glorious food! Move over New England lobster roll, I think you may have met your match!
Writing about the food brings my thoughts to an unbelievable chocolate lava-like cake I had there surrounded by a sugar-spun blue globe, lit from underneath, and a table laden with tapas including an artichoke dip with tiny, airy, doughy puffs. Cocina de autor is how a lot of restaurants describe their innovative and sometimes molecular menu these days, but I call it amazing.
Whether you visit San Jose del Cabo with the classic, authentic feel of old Mexico or the hipper, South Beach-esque Cabo San Lucas, scuba aficionados should also make a side trip to Cabo Pulmo. I still get goosebumps, not from the chilly waters, but from the variety of underwater species. Where is an underwater camera when you need it?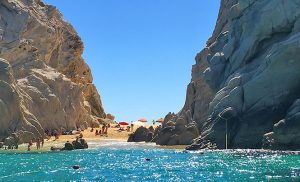 For the die-hard fishermen and women amongst you, a trip to La Paz should be on your bucket list before it gets overrun. I had the good fortune to visit a number of resorts, both contemporary, like the newly opened LeBlanc Resort, and the classy Grand Fiesta Americana Los Cabos. The latter is partially surrounded by a 36-hole golf course. It was here that I encountered the most body and soul-moving experience.
A trip to their beach, as the sun set, revealed a dozen lounge chairs, a fire pit, 18 massage therapists and individual grape-crushing vats – á la I Love Lucy. We squished grapes then received a foot massage, whilst tasting three Mexican wines matched with little bites. Listening to the sommelier's descriptions, I thought life couldn't get any better than this, until I received a scalp rub and another glass of wine. This aptly named Barefoot Elegance shall be repeated by me the next time I visit.
Although there are hundreds of local tour companies, I highly recommend Transcabo for their punctuality, cleanliness, friendly staff and the most breathtaking, sunset-capturing view of El Arco. I loved the unexpected, fun camel ride on the beach with an informative nature talk and walk along a mini Grand Canyon. A shout-out also to Luxury Cabo for their private whale watching cruise with delicious homemade guacamole, fresh fruit and champagne.