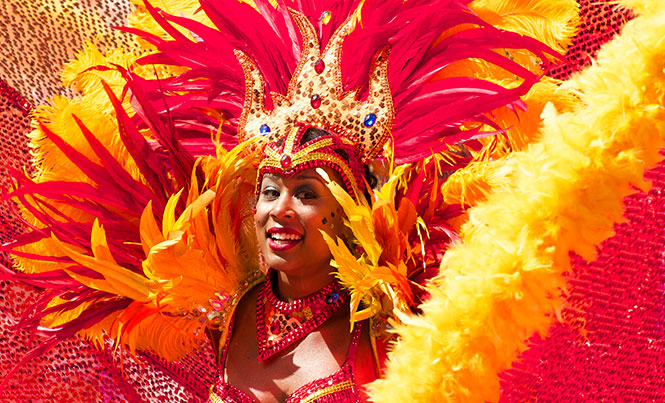 Carnivals are celebrated all over Latin America. They are the product of a fusion between the traditions and culture of European, Native American and African residents. Originally celebrated in Europe, the carnival celebrated Christian holidays with elements from indigenous and African cultures.
Campeche has the oldest carnival in Mexico, starting in 1582, and other cities in the country have included this tradition. The carnival is supposed to be a time to party and enjoy life, just before the solemnity of the holy week celebrations.
Playa del Carmen Carnival 2018
The Playa del Carmen Carnival will be held from February 6-13, in the new center of Playa del Carmen. As every year, you can expect a fair, traditional food stalls, crafts and many other fun activities for all the family.
Every year hundreds of Playa del Carmen residents participate in this celebration, with a king and queen of the carnival as well as organized dancing groups called "Comparsas". The Comparsas are individuals that rehearse for weeks in order to participate in the carnival.
There is a big parade that includes the kings and queens of the carnival as well as the comparsas dancing and celebrating all around Playa del Carmen. The parade will be on February 10 and 13 starting on Constituyentes Avenue and following Federal and Colosio Avenues to finish in the new government building on Arco Vial (115th Avenue near Walmart).
Playa del Carmen Carnival 2018 Music Shows
The festivities will also include a wide variety of musical events, including these:
10 February Ha-Ash (Pop)
11 February Nelson Kanzela  (Tropical)
13 February Tucanes de Tijuana  (Mexican ranchero/banda)
If you want to stay updated on the musical events and the program for the 2018 Playa del Carmen Carnival, please follow Facebook/CarnavaldePlaya. This is a fun event that you cannot miss if you are visiting Playa del Carmen!
To learn more about the benefits of living in the Riviera Maya, download our free guide about this subject here: https://topmre.com/kitlivinginmexico