Real Estate & Legal Topics
Exciting New Hobbies to Practice in the Riviera Maya
A hobby will always be beneficial for your emotional or mental health; if you are considering starting a new activity, have a look at these options!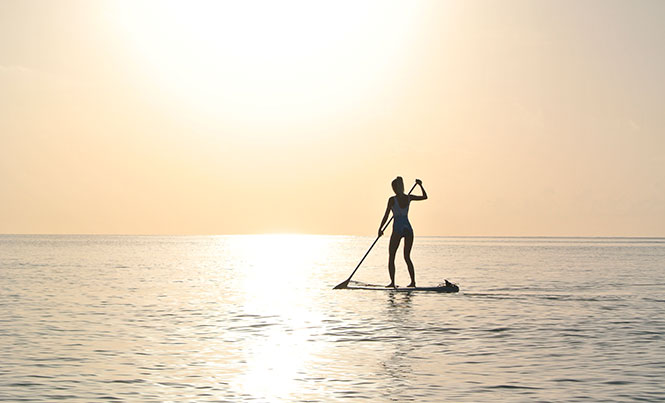 The Riviera Maya has such a relaxing lifestyle: the beach and the sense of "Mexican Time" will allow you to unwind. However, there are many benefits for those willing to invest time and energy in a new pastime.
According to a study published in 2015 by The Society of Behavioral Medicine, having a leisure activity will allow people to have "a  better mood, more interest, less stress, and […] lower heart rate".
Starting a new hobby in Playa del Carmen is easy, there are many activities available. So if you are interested in starting a new activity, have a look at our list.
If you like surfing and found that the waves in Playa del Carmen are non-existent, this might be the activity for you. Paddleboarding can be practiced in the sea, lagoons or cenotes, so it is ideal to explore different sites on the Riviera Maya.
Yoga is an ancient discipline that helps to promote relaxation, reduce stress and improve some medical conditions. There are many types of yoga and many yoga studios throughout the Riviera, and many offer a free class.
Nothing will make you feel better than helping someone in need. Volunteering is an activity that has proved to build empathy, strengthen social bonds and make you feel happier overall. Playa del Carmen has many groups working non-stop to help the needy.
Taking an art or craft class is a great way to make new friends. This kind of hobby will help you to relax, expand your creative horizons and feel good about your abilities and willpower to finish your projects.
Remember, the main idea is to have a good time. Do not get discouraged if you do not enjoy an activity, just keep a positive attitude and keep trying until you find the ideal pastime for you.
If you'd like to know more about living in Playa, visit this link: https://topmre.com/livingplaya