Art & Culture
"Ay Dolor de Mi" (Woe Is Me) – Frida Kahlo Show in Playa del Carmen
A new show is coming to the Frida Kahlo Museum that will both educate and entertain spectators on the life of the troubled artist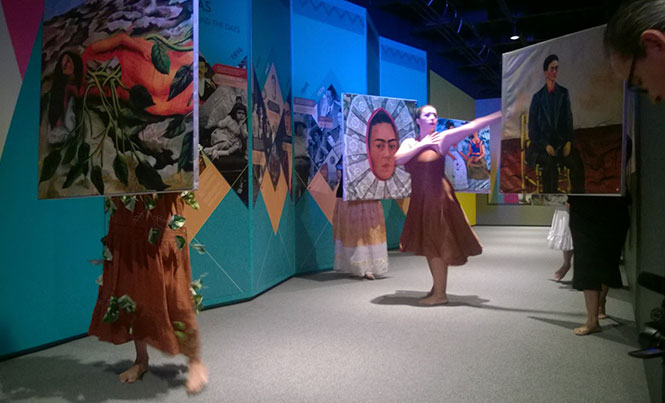 Emotion and lots of excitement! These were my reactions when I learned of the new project at the Frida Kahlo Museum. "Ay Dolor de Mi" (Woe Is Me) is a show performed by the Contemporary Dance Company of Silla Movil.
Director Alejandra Lopez is presenting this work in a new space, in order to benefit from national and international tourism. The idea is also to invite residents of Playa del Carmen and its surroundings to expand the number of artistic shows in the region.
The show begins on Fifth Avenue, and then gradually audiences are taken inside the museum and into the inner life of the painter. It is done through different scenarios; aerial dance, singing, dancing, and projections of the elements that make up some of her works. You even get a tequila at the end, so it is quite a  spectacle for the senses!
The original idea is that of Alex Lopez and Julia Mejía, directors of the Silla Movil. It is a well planned and executed presentation, designed to make the work of Frida Kahlo better known. It reveals her moments of pain, sickness, treachery and suffering due to her love for Diego. This is a very good opportunity to get to know more about Frida's life and what was behind her iconic paintings.
People will love the quality of this dance company as well as the costumes and dresses that Frida wore and the atmosphere created by the museum.Visitors can join in if they wish, singing or dancing at some of the moments.
I don't want to tell you much more so that you can go and enjoy it for yourself. Everyone involved manages to convey a variety of strong emotions, one of the many great qualities of art.
The show will be presented on Friday February 23 and every Friday in March. You must book in advance in order to attend as space is limited.
We wish them all much success!