Entertainment
Mike's Movies: I, Tonya – the Oscar Nominated Film About Champion Ice Skater Tonya Harding
Mike reviews the shocking story of champion ice skater Tonya Harding and the lengths she and her family went to achieve victory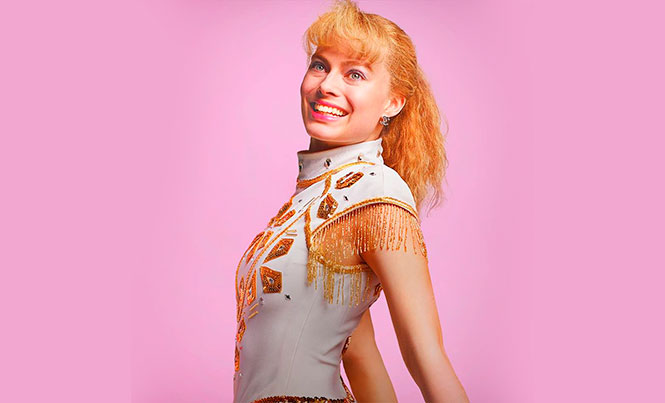 I, Tonya (Yo, Tonya) is a film about figure-skater Tonya Harding (Margot Robbie), based on wildly contradictory interviews with her and her ex-husband Jeff Gillooly (Sebastian Stan). For this reason, I hesitate to call this a true story, rather a movie featuring real events with real life participants.
Where were you on 6 January 1994? Nancy Kerrigan will never forget, as that date is imprinted on her mind and body when a henchmen associated with Tonya Harding attacked her in an attempt to increase Harding's chances of making the US Women's Olympic figure-skating team.
The film begins with Tonya as a little girl, showing her dysfunctional relationship with her toxic mother LaVona (Alison Janney). Harding is famous for two things: being the first American woman to complete a triple axel in competition and the infamous attack on rival Kerrigan. Aussie Robbie superbly captures the intensity of high-level competition in the skating scenes and both leading ladies were deservedly nominated for Oscars. Janney won the best supporting actress award for the first time for portraying Tonya's despicable mother.
They also received decent support from Sebastian Stan, as her abusive on-off husband, and Paul Walter Hauser as his deadbeat fantasist buddy Shawn, who instigates the attack on rival Kerrigan. Apart from Tonya's coach Diane (Julianne Nicholson) none of the characters are remotely likeable and it is very hard to feel any sympathy for them. I left with a feeling that they all deserved each other.
The four main characters' views of events and themselves differ wildly and rarely agree on what scenes in the film are accurate. The actors often break the fourth wall and speak directly to the camera. This usually takes me out of the film, but on this occasion film director Craig Gillespie makes it work. The film runs for two hours and takes you on the whirlwind ride which was the redneck skater's life. The film also has a banging soundtrack featuring the likes of ZZ Top, Bad Company, Supertramp and Dire Straits. I realise how appropriate some of those artist names are for the film's subject matter.
This week's star of the show is Alison Janney for playing one of the most loathsome characters outside of mass murderers you will see portrayed on film. Go and see I, Tonya for a cracking good time – 7.5 out of 10.