Entertainment
Mike's Movies – All the Money in the World
Mike reviews All the Money in the World, and concludes that this movie about the kidnapping in the early seventies of John Paul Getty III is worth your money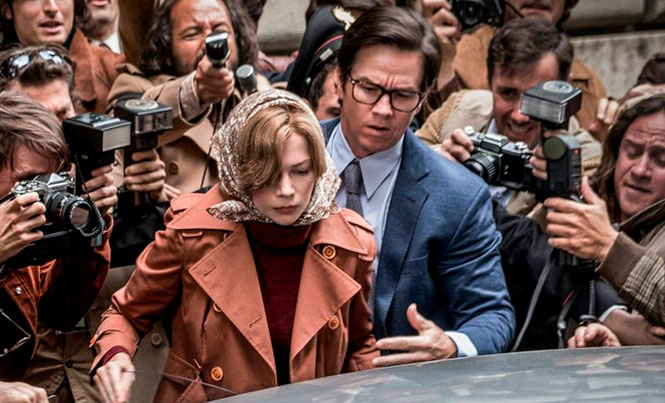 Ridley Scott delivers up another gem with All the Money in the World, or as it was released here in Mexico – Todo el Dinero del Mundo. Over the years I have come to expect quality and thoughtful storytelling when I see my fellow Brit's name attached. What else would you expect from a director that in the past has given us such treasures as Alien, Black Hawk Down and Gladiator?
All the Money in the World is the true story of the kidnapping in the early seventies of John Paul Getty III (Charlie Plummer) from the breathtaking Italian city of Rome. John Paul is kidnapped because he has one of the richest, but unfortunately, meanest grandfathers in the world – J Paul Getty (Christopher Plummer).
The kidnappers demand a ransom of 17 million US dollars. We follow the Getty family's trials and tribulations as Gail (Michelle Williams), John Paul's mom, tries to persuade her ex father-in-law that his grandson's life is worth this amount, which he can easily afford but refuses to pay. He does however agree to send his security consultant Fletcher Chase (Mark Wahlberg) to Rome to delve into the situation.
Scott delivers a gripping tale with more twists and turns than any Italian country road. Each time you relax into the film, there is another development in this expertly paced story that fills every one of its 132 minutes well.
This movie had to undergo extensive reshoots as Kevin Spacey was originally cast as J. Paul Getty. Due to serious sexual allegations against the Hollywood heavyweight the director chose to recast Christopher Plummer in the role. Having now seen the film I wonder why the Canadian was not the original choice. A basic to intermediate level of Spanish would be useful as there are several scenes in Italian which only have the subtitles in Spanish.
This week's star of the show is Christopher Plummer as the miserly grandfather whose captivating performance has been rightly nominated for a best supporting actor award at this year's Oscars – an honor he previously walked away with in 2012.
In summary – definitely worth YOUR money.  8 out of 10.