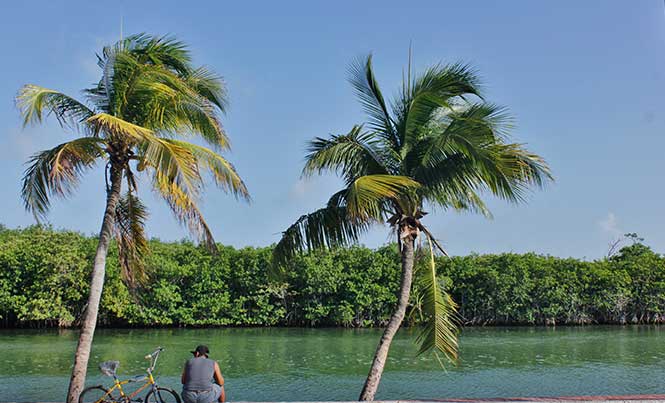 Cancun's beautiful but damaged lagoon is recovering thanks to preservation measures taken by groups like the Mexican Flora, Fauna and Culture organization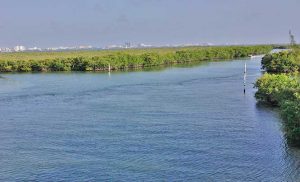 I can't stop thinking about how amazing Nichupté must have been a few decades ago, before all the hotels, condos, golf clubs, and marinas. Before all the inherent pollution that comes with rapid development.
Despite being one of the most beautiful places on the Riviera Maya, Nichupté Lagoon was ignored for years. It has suffered illegal waste-water dumping and mangrove destruction since the late 80s. Natural disasters, like Hurricane Wilma in 2005, have also caused severe damage to the ecosystem, to the point of generating dead zones.
Thankfully, it is not irreversible. The lagoon is not in top shape yet, but it's recovering. Since 2007, 66 hectares of mangrove have been reforested by the Flora Fauna y Cultura de México organization, with support from Cinvestav-Mérida. They have been one of the main promoters of the lagoon's preservation. Contact them if you would like contribute to this cause. After visiting the lagoon you'll see it's worth it: Florafaunaycultura.org
Nichupté is not just one lagoon, but seven interconnected bodies of water separated from the sea by a narrow seven-shaped strip of land known as Cancun's island.
(1) Laguna Bojórquez: the north connection to the sea collides with the heart of the hotel zone. It has the highest concentration of crocodiles and is the only one not recommended to swim in. A juvenile Morelet crocodile can be spotted almost every day right in front of a nearby supermarket.
(2) Cuenca del Norte, (3) Cuenca Central, (4) Cuenca Sur: these three watersheds are the main part of the system. They go from the severely damaged and now infamous Tajamar to Punta Nizuc. Most of the reforestation has taken place here.
(5) Río Inglés; the west side of the lagoon, has also suffered due to its proximity to the urban spot.
(6) Laguna del Amor: a well-preserved heart-shaped sub-lagoon. Legend says that if you dive into it, you will find the love of your life. I don't know if it's true, but it's a wonderful spot to visit with that hypothetical love.
(7) Laguneta del Mediterráneo.
Laguna Nichupté harbors birds, frogs, crocodiles and four of the five species of mangrove in the world. Let's save it and make our future generations proud!